AdStage Joins the Yahoo Gemini Preferred Partner Program & Expands Integrations
AdStage Offers Yahoo Gemini Integration Support, Reporting, and Campaign Automation for All Customers.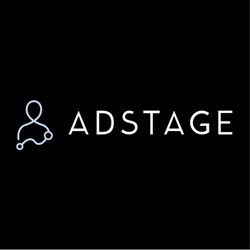 San Francisco, CA, October 12, 2017 --(
PR.com
)-- AdStage, a leading provider of cross-channel advertising analysis, reporting, and automation software announces today that it has joined the Yahoo Gemini Preferred Partner program, a growing community of innovative advertising technology and service companies committed to delivering a higher standard of technology integration and client services to digital marketers.
AdStage has been specifically selected to integrate with Yahoo Gemini, the Oath proprietary marketplace for search and native advertising across devices. Providing marketers with deeper analysis, reporting, and campaign optimization capabilities at scale.
"Today's marketers pine for a unified performance view across their search and social campaigns. As a newly minted Preferred Partner, we're eager to reveal our supported data integration with the Yahoo Gemini, allowing marketers to better analyze and optimize their search and native ad campaigns across Oath's premium inventory," said Paul Wicker, Vice President of Product, AdStage. "The partnership allows us to innovate on top of the native Yahoo advertising platform capabilities in areas such as deeper metrics analysis, goal pacing, and the creation of always-on campaign monitoring and optimization rules."
The Yahoo Gemini Preferred Partner Program offers a wide range of resources, training, and support to help partner members grow their businesses. Yahoo Gemini Preferred Partners have passed a rigorous selection process and represent industry innovators and services partners that help simplify the process of driving digital marketing results.
"Oath is excited to work with AdStage, the latest industry-leading partner who has committed to a higher standard of Yahoo Gemini product integration and client services to drive advertiser performance, scale, and ROI," said Thomas Brennan, Head of Yahoo Gemini Partner Development.
About AdStage
AdStage connects marketers quickly and easily to their data across paid search, paid social, web analytics and custom business metrics to gain insight into their campaign performance and take action at scale. Supporting integrations across Google AdWords, Yahoo Gemini, Bing Ads, Facebook Ads, Instagram Ads, LinkedIn Ads, Twitter Ads, and Google Analytics. Learn by visiting
www.adstage.io
.
About​ ​Oath
Oath, a subsidiary of Verizon, is a values-led company committed to building brands people love. We reach over one billion people around the world with a dynamic house of media and technology brands. A global leader in digital and mobile, Oath is shaping the future of media. For more on Oath, visit
www.oath.com
.
Contact
AdStage
Michael Mceuen
(650) 382-2474
www.adstage.io

Contact