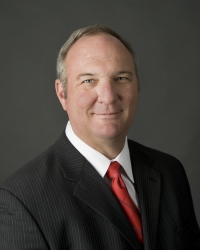 Dallas, TX, October 25, 2017 --(
PR.com
)-- The Board of Directors of BURNCO USA is thrilled to announce the appointment of Clifford Hahne, to President, BURNCO USA. Mr. Hahne has been developing, as VP Operations, BURNCO USA for the past three years. In this time, he has led acquisitions and built BURNCO's businesses in Texas and, most recently, in Colorado with February's acquisition of Bestway Concrete, Inc.
Mr. Hahne is an industry veteran with over 30 years' experience, holding multiple senior management roles in the Ready-mix Concrete, Aggregates, Cement and Pipe industries and having leadership roles for international companies Pioneer Concrete, Hanson, and Heidelberg.
"Clifford Hahne's new role will position BURNCO to fulfill our desire for pursuing continued prudent growth opportunities in America's numerous and exciting markets. Bringing Clifford's leadership, and BURNCO's culture to new and bustling areas in the United States as well as empowering his direct reports to build our existing businesses will be his mandate," stated Scott Burns, Chairman in announcing this senior-most posting today. Mr. Hahne's leadership team will continue to be Paul Rouse, GM in Texas and Gene Wagner, GM in Colorado, as well as Ron Douglas, another industry veteran recently recruited to lead our US aggregate Operations.
Today's organizational announcement is another building block in BURNCO's transformational journey. They are moving quickly to structure their Companies for faster, prudent growth, ensuring they can respond to the wants and needs of their customers, organization and employees in the USA. BURNCO has a renewed focus toward collaboration, striving toward their goals as a capable team, requiring integrity and passionately seeking excellence.
About
BURNCO
BURNCO is a 105 year old, 4th generation family business with operations in the USA and Canada in the aggregate-based construction materials business. Our 1500 employees are united in a desire to meet and exceed the needs of our customers in the construction industry.