Life.io Welcomes New Partners to Product Suite
Life.io welcomes SuiteBreak and Human API to their product portfolio.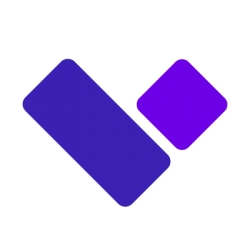 Philadelphia, PA, October 01, 2018 --(
PR.com
)-- Life.io, the leading customer engagement solution for the insurance and financial services industries, announces the addition of SuiteBreak and Human API to their portfolio of partners. The Life.io product engages existing and prospective customers through an interactive app that collects life event data and rewards engagement through an incentivized model. These partnerships will offer Life.io clients new dimensions to streamline their businesses and enhance customer engagement.
The partnership with Human API enables insurance clients of Life.io to extract data from electronic medical and health records in real-time for underwriting, creating a seamless buying experience. "Just as Life.io is bringing the life insurance customer experience out of the dark ages, our partners at Human API are helping carriers simplify and accelerate the often painfully slow underwriting experience," says Jon Cooper, Life.io CEO and Co-Founder. "This partnership represents one more step toward building a frictionless and painless end-to-end customer journey." Between Human API and Life.io's capabilities, carriers will benefit from a best of breed partnership model to streamline product launches and cross-sales.
By offering unique experiences to reward engaged users, SuiteBreak joins the Life.io ecosystem as an exciting new incentive partner. Cooper acknowledged the favorability that experiential awards will have amongst users. "Experiences – like discovering a new country or scuba diving for the first time – create memories that last forever. We're thrilled that our partnership with SuiteBreak allows us to extend the beautiful digital journey we create for our clients into the physical world, giving users and their loved ones affordable access to exclusive travel experiences all over the world." As part of Life.io's growing ecosystem of partners, SuiteBreak helps advance Life.io's mission to offer users the most enticing engagement and rewards experience available.
Please contact Life.io for a product demonstration.
About Life.io
Life.io is a leading customer engagement and data analytics solution bridging the gap between insurance carriers and their policyholders. By helping people achieve their goals, Life.io enables carriers to achieve their promise to help people live healthier, happier lives, while providing them with security and trust. Built on a foundation of science, Life.io uses behavioral economics, social psychology, and personalized content to nurture a community of highly engaged consumers. By utilizing Life.io, carriers capture these insights and use them to build brand loyalty, accelerate growth, minimize policy risk, and streamline underwriting. Visit www.Life.io to learn more.
About Human API
Human API is the largest patient-centric health data network. The Human API platform retrieves, normalizes, and delivers clinical data and wellness information on consumers from a network of over 35,000 unique integrations spanning 250M+ consumers. Human API is currently powering industry-leading applications built by life insurance, clinical research, health insurance, pharmaceutical, and digital health companies. To learn more, visit www.humanapi.co.
About SuiteBreak
SuiteBreak is a full-service travel, vacation and experiential booking portal, helping companies communicate the importance of personal time off through an engaging wellness-based incentive program. Designed to integrate into existing wellness platforms, SuiteBreak offers a common denominator in the effort to engage the masses, increase overall wellness participation and reinforce a company's commitment to employees' health and well-being, both inside and outside the workplace. To discover the most powerful initiative in your wellness arsenal, visit www.SuiteBreak.com.
Contact
Life.io
Jamie Podgajny
757-719-4111
life.io

Contact