Turning Ideas, Inventions and Struggling Businesses Into Million Dollar Operations
A business event that offers strategies and support for small business owners to turn their business, inventions or ideas into lucrative multi-million corporations.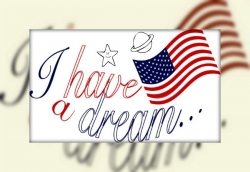 Queens, NY, November 06, 2017 --(
PR.com
)-- The Southeast Queens Chamber of Commerce is launching a new app aimed at helping transform struggling business owners into successful millionaires. The App, Million $ Mindset, will launch at a business luncheon to be held on November 9, 2017 at The Harvest Room located at 90-40 160th Street in Jamaica, New York.
Google, Inc. will be sending a representative to speak about "Sharing Your Story Through Video." Attendees will have an opportunity to be interviewed on camera to be featured on the new app, Million $ Mindset.
In addition, the SEQ Chamber will be sharing with entrepreneurs the art of creating, launching and marketing apps that can catapult business ideas and inventions.
The new chamber is leaving no one behind. Immigrants of all ethnicities and business backgrounds are invited to hear what top ranking officials flying in from Washington, D.C., from the United States Citizenship and Immigration Services (U.S.C.I.S) have to say about immigration reform and new ways of hiring to obtain a green card.
To top the event off, several business mavericks like Ralph D'Onofrio, vice president of Community Newspaper Group, a group of over 26 community newspapers including the Caribbean Life Newspapers and the Times Ledger Newspapers will be sharing strategies for success.
If you are an entrepreneur, inventor or looking to start up a business, register today for this game changing event that will help you to think outside the box and soar. You just may meet your business partner or co-founder at this promising luncheon. RSVP and make sure to show up:
seqcoc.eventbrite.com
Contact
Southeast Queens Chamber of Commerce
Rev. Simone Lord
917-720-2485
www.seqcoc.org

Contact