Julie Carelock Joins Thomas Real Estate, Inc.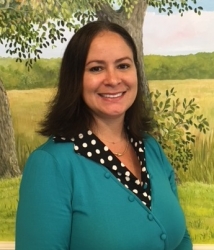 North Myrtle Beach, SC, November 07, 2017 --(
PR.com
)-- Thomas Real Estate, Inc., of North Myrtle Beach, S.C., is pleased to announce that Julie Carelock has joined the team as director of property services.
Carelock has over 20 years of professional senior property management experience. She has successfully managed the operations of 1,015-unit portfolio consisting of condominiums, apartments, mobile home parks, tax credit, and affordable housing.
Previously, Carelock served as a property manager for Hamilton Point Investments in North Myrtle Beach where she staggered 11 points in occupancy, brought A/R below 3 percent, raised rent, and positively impacted the perception of the housing community. The financial result of this effort is projected to produce $200,000 a year in additional profit, according to Carelock.
Prior to that, she was community manager for HallKeen Management in Charlotte, N.C., where she was responsible for daily operations of a diverse community of market and tax credit units. There, she successfully met the stringent criteria for the community to be nationally recognized as a Community of Quality.
Carelock holds a Property Manager-In-Charge License for South Carolina. She also carries national certifications and accreditations of CAPS, ARM, C5P, and CPO.
At Thomas Real Estate, Carelock is responsible for the overall successful operation of property services which includes overseeing the maintenance and housekeeping departments--ensuring that department operations meet and or surpass industry standards. Her responsibilities include goal development and tracking; budgeting; staff professional development, supervision and much more. Carelock's goal for the position is to exceed quality service and contribute to the development of new concepts.
Carelock resides in Surfide Beach, S.C., with her husband, Brad, and two sons, Cruz and Canaan. Carelock also has two older daughters in college, Jade and Jasmine.
About Thomas Real Estate, Inc.
Thomas Real Estate, Inc., established in 1962, is North Myrtle Beach's longest-running, full-service real estate agency and vacation rental management company. Services include vacation rentals, real estate sales, annual rentals, homeowner management, and homeowner association services. For more information, go to: thomasrealestate.com or call 800-249-2100.
Contact
Thomas Real Estate Inc.
Angie Krall
(843) 273-3001
northmyrtlebeachvacations.com
Angie J. Krall, Director of Online Marketing Services
angie.krall@thomasrealestate.com
843-273-3057

Contact