West Corporation Acquires ECaTS from Direct Technology
ECaTS 9-1-1 Analytics SaaS Platform Grew from Direct Technology's BI & Cloud Expertise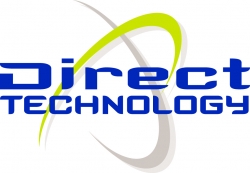 Roseville, CA, November 08, 2017 --(
PR.com
)--
Direct Technology
, a global veteran owned technology firm and part of TA Group Holdings, today announced
West Corporation
has acquired its
ECaTS
(Emergency Call Tracking System) division. ECaTS provides unified 9-1-1 SaaS-based network traffic monitoring and call reporting solutions for local and statewide agencies across the United States.
ECaTS built a business intelligence and analytics platform that seamlessly reports on all aspects of multiple Public Safety Answering Point ("PSAP") operations, providing a complete management information system for public safety clients.
Founded in 1997 to provide aggregated 9-1-1 data to the State of California, ECaTS saw the opportunity to solve a unique problem by connecting various Public Safety components that previously didn't speak to each other. The team then created a universal solution that improved the performance of first responders by giving them real-time information that allowed them to improve response times – both in answering 9-1-1 calls and in responding to the scene of emergencies. ECaTS now is the only vendor on the market to offer statewide data analysis by accessing call and text traffic information, and has expanded to offer service in over 30% of PSAPs in municipalities, counties and states across the US.
"As we scaled the Software as a Service (SAAS) solution to become a premier product in first responder services in more than 30 states, we saw it deserved an even larger footprint -- and the people that worked on it deserved to see their pioneering work reach its full potential," said Fred Michanie, Executive Chairman of ECaTS.
ECaTS now has that opportunity as part of West Corporation, a long-time partner and customer. West is a global provider of communication and network infrastructure services, where the team will be a strong complement to enhance the existing Government Solutions product suite in its Safety Services segment.
The hallmark of Direct Technology is solving complex business challenges through 1) engineering and workflow, 2) scaling the solution to industry requirements, and 3) continuous innovation in the market.
"We're incredibly proud of the ECaTS team and what they've accomplished," said Rick Nelson, CEO of Direct Technology. "The entire Direct Technology family is cheering as they launch into their next phase."
About Direct Technology
Direct Technology is a veteran-owned and operated technology firm that fulfills the promise of technology. We blend business strategy and industry insight with a devoted, highly skilled and solution-oriented team to help solve clients' most complex business problems with technology solutions across four practice areas: Business Intelligence, Integrated Solutions, Cloud Operations and Professional Services.
www.directtechnology.com
About TA Group Holdings
TA Group is a veteran-owned company that partners with emerging business leaders and provides mentorship, shared operations and scalable process to them in order to grow them to the next level of success and profitability.
www.tagroupholdings.com
Contact
Direct Technology
Sheryl Tullis
425.460.9392
directtechnology.com.com
@directtechhq

Contact