Charles H Weatherly Joins the Law Firm of Marcus N. Kim, LLC in Duluth, GA as Financial Advisor
The Law Firm of Marcus N. Kim, LLC specializes in immigration law, business and contract law, bankruptcy, family law, property law, civil suits, criminal defense, personal injury, estate planning, labor law, tax law, IRS notices, IRS and state audits, all other tax audits (sales tax, check cashing, I-9 audits, etc.), life and annuities, retirement planning and personal and business asset protection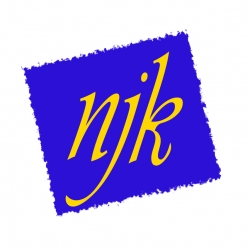 Atlanta, GA, December 01, 2017 --(
PR.com
)-- Charles H. Weatherly has joined the Law Firm of Marcus N. Kim, LLC located at 2550 Pleasant Hill Rd. Suite 420 Duluth, GA 30096. The addition of Mr. Weatherly has filled a gap in the expertise of the law firm. His experience in tax and accounting, investigating and identifying facts of a case, certified fraud auditing, certified internal audit, life, health and annuities and management of a local tax practice for 20 years will add to the legal expertise of the firm.
Mr Weatherly comments "If our client retains us to complete the assignment we will do all we can legally and negotitate to the clients fullest benefit."
Mr. Weatherly has been assigned to open cases that were difficult to close. This includes personal injury, landlord/tenant disputes and even the sale of a business for one of their clients. "His professionalism, responsiveness, ingenuity, confidentiality, and tenacity is the best I've seen," commented Marcus N. Kim, Attorney at Law. "Mr. Weatherly has sincerity, enthusiasm, strong communication skills, confidence and a positive attitude, intelligence, and good organization skills" commented Marcus N. Kim. "He will be a plus to our firm!"
The law firm founder Marcus N. Kim is know for his experience in many different venues of law including immigration, contract disputes, trusts and wills and family law.
The mission statement of the firm is "We will Fight to Protect Your Legal Rights and Protect You Personal and Business Assets." The firm can be reached at 770-674-0663 or reached at njkimlaw.cw@gmail.com.
Contact
Law Firm of Marcus N. Kim, LLC
Charles Weatherly
770-674-0663
njkimlaw.com

Contact