Color Marketing Group Announces 2019+ Asia Pacific Key Color - Future Green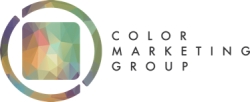 Portland, OR, November 10, 2017 --(
PR.com
)-- Color Marketing Group, the leading international association of color design professionals, introduced the organizations' forecasted key colors today at the 2017 International Summit in Portland, Oregon.
Not only a color wave of the future, but a way of life. The Color Marketing Group 2019+ Asia-Pacific Key color, Future Green, is a hue that represents our self-awareness, celebrating "We are, what we are." We are proud of our accomplishments, our generosity, and above all, embrace our responsibility to our environment.
In a world where true meanings are hard to discern, hidden behind masks or alternative facts, Future Green offers a hue of simplicity and honesty. It is a push back against hidden agendas and is a color that offers face-to-face reality. People want trust and clarity so we immerse ourselves in grass roots movements where the populace takes on what the elected officials cannot, or do not, accomplish.
Our desire for transparency drives a green that suggests the varied qualities of glass, this soft green also exhibits strength and resolve. It will take on as many guises as nature, offering itself in everything from glass-like translucent materials, to matte, gloss, or textured finishes in things as varied as metal or wool.
Live a future that embraces the promise of honesty, clarity, and humanity. Live Future Green.
About Color Marketing Group
Color Marketing Group, founded in 1962 is a not‐for‐profit international association of color design experts who forecast color directions®. Color forecasting events are held throughout the world and the results from these events become part of the global color forecast which takes place at the annual International Summit.
Contact
The Color Marketing Group
Heather Beland - VP Marketing
703.329.8500
http://www.colormarketing.org/

Contact
Multimedia
Color Marketing Group Announces 2019+ Asia Pacific Key Color - Future Green