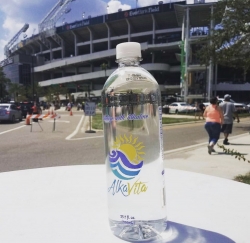 Jacksonville, FL, November 14, 2017 --(
PR.com
)-- Company Background: Founder Savita Jones has always been very health conscious, however she acknowledges her grandmother's bout with Parkinson's as a major catalyst to push the production of this water company in hopes that providing naturally alkaline water to residents across the world will aid in the reduction of health issues across the globe.
AlkaVita in the Community: Jones, has always been deeply involved in community and wanted to ensure AlkaVita Brand of water follows the same commitment. AlkaVita can be seen supporting the following community initiatives and many more:
· Consume Clean Campaign
· Flint Water Crisis
· Initiatives in Haiti
· Community Events
· Parkinson Awareness
· Youth Fitness Camps
· Sister Strut & Breast Cancer Awareness
For more information on how your organization can gain the support of Alkavita, visit the website at www.Alkavita.Life today.
Where to Purchase AlkaVita?
AlkaVita is sold online at www.alkavita.life and in over a dozen locations across the nation. Jacksonville residents can find this "healing" water at the following locations:
· GKS Express – 606 Julia St. Jax, Fl
· New Jax Gym
· Island Tropics Restaurant
· Krazy Wings and Things
· Casa Dora Italian Cuisine
· And many more to come.
For more information about Alkavita visit the website www.alkavita.life or call 904-800-8590.