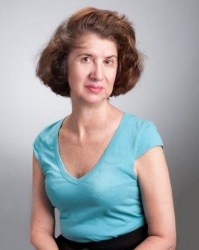 New York, NY, November 16, 2017 --(
PR.com
)-- Anita Iskenderian of New York, New York has been honored as an Industry Leader for October 2017 by Strathmore's Who's Who Worldwide Edition for her outstanding contributions and achievements in the field of healthcare.
About Anita Iskenderian
Ms. Iskenderian has over 25 years experience in the healthcare field. She is an Administrative Assistant at Magellan Health, Inc., which is a healthcare system providing patient care in Avon, Connecticut. Magellan Health is headquartered in Scottsdale, Arizona. They offer an integrated, insightful portfolio of behavioral and specialty health solutions for health plans, employers, the public sector, and the Federal government, including the military. Ms. Iskenderian is responsible for administration, data entry and process scheduling.
After obtaining a B.S. from SUNY Brockport, Anita obtained Certifications in Medical Billing and Paralegal Studies from Adelphi University. In her spare time she enjoys her pet cat.
Ms. Iskenderian is affiliated with the I.A.A.P and the N.A.P.W. where she was honored as a VIP Woman of the Year. She is being recognized on the Reuters Billboard in Times Square in New York City this year.
For further information, contact
www.magellanhealth.com
.
About Strathmore's Who's Who Worldwide
Strathmore's Who's Who Worldwide highlights the professional lives of individuals from every significant field or industry including business, medicine, law, education, art, government and entertainment. Strathmore's Who's Who Worldwide is both an online and hard cover publication where we provide our members' current and pertinent business information. It is also a biographical information source for thousands of researchers, journalists, librarians and executive search firms throughout the world. Our goal is to ensure that our members receive all of the networking, exposure and recognition capabilities to potentially increase their business.