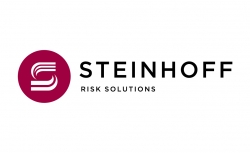 Houston, TX, November 16, 2017 --(
PR.com
)-- Steinhoff Risk Solutions (SRS), a leading international provider of specialized insurance and risk solutions, announced today its expansion into North America and an enhanced suite of full enterprise risk offerings. The expanded model bridges the gaps between Risk Financing, Risk Advisory, and Asset Protection allowing clients to streamline operations, and reduce costs associated with insurance and risk.
The unique service model is driven by newly appointed president, Maurice Edwards, and the recent acquisition of PCG Solutions, Inc., a prominent US firm focused on retail loss prevention and asset protection.
"Historically, the companies in our industry have focused on one to two areas of the enterprise risk spectrum. By leveraging all three pillars of Risk Financing, Risk Advisory, and Asset Protection into one company, we can offer our clients a holistic approach to risk," said Edwards. "From cybersecurity assessments to insurance servicing to retail loss prevention assessments and everything in between, we provide a single point of contact for a seamless experience that helps our clients build a long-term and sustainable growth model."
Maurice Edwards, former Senior Vice President of Enterprise Risk for Mattress Firm, brings more than 20 years of experience leading all levels of enterprise risk management. As the president of SRS, Edwards will be responsible for sales, marketing, operations, and finance for North America.
He is joined by, Walter Palmer, the founder and President of PCG Solutions. Recognized as one of the leading experts in retail loss prevention, Palmer's 30 years of experience include 16 years as a practitioner in loss prevention, operations, inventory control, and supply chain. Prior to starting PCG Solutions in 2002, Palmer was instrumental in the founding of LP Magazine and LPjobs.com. At PCG, he has worked with leading retail companies, both in the US and globally, developing a strategic approach to their total costs of risk and loss. In his new role as Global Practice Lead for SRS, Palmer will work directly with clients to help them assess risk, develop training programs, improve operational results and reduce losses.
"I am excited to join Maurice as we bring Steinhoff Risk Solutions to the United States," said Palmer. "The mission we have at SRS aligns perfectly with what PCG has been doing for our clients over the past 16 years and offers even greater value and expense opportunities."
As a subsidiary of Steinhoff International Holdings N.V., SRS works with 43 Steinhoff brands across 30 counties and some of the leading Fortune 500 companies in retail, automotive and supply chain and logistics.
About Steinhoff Risk Solutions
SRS is a global Risk Financing, Risk Advisory and Asset Protection service delivering customized solutions to managing and mitigating the total cost of risk by developing tailor-made strategies to minimize business interruptions, grow profitability, identify opportunities, and protects the health of our clients' brand reputation.
About PCG Solutions
PCG Solutions, Inc. provides consulting, training, and research in the areas of loss prevention, safety, risk management, compliance, and operational process to some of the leading retail brands in the world to help them improve efficiencies, reduce loss, and improve profitability while managing liability and maintaining brand reputation.