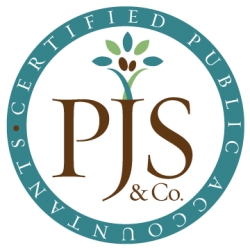 Victor, MT, December 01, 2017 --(
PR.com
)-- CPA Firm Focused on Work/Life Balance Implements Secure Client Portal
Business owners everywhere can get rid of those paper files destined for the accountant. PJS & Co. CPAs, a women-owned CPA firm that delivers all accounting services 100% virtually, has teamed up with Thomson Reuters to implement a new Secure Client Portal.
The Portal is available as of December 1st, 2017, and will allow clients to share documents securely with their CPAs without having to physically meet. "We have leveraged technology since day one, but we are excited to be able to bridge the gap to our clients with this new tool that will make every day operations more convenient and secure," said owner and CPA Katina Peters. The new Portal will not only allow clients to share their financial documents with their CPA, but it will also act as a place to securely store information for future reference and eliminate the need for paper files. "Safeguarding data is our highest priority and this is one more step we've taken to do that. This tool will also help our company gain efficiencies, which helps keep our prices affordable for our clients," said Jami Johnson, owner and CPA.
PJS & Co. CPAs has operated its own business in the cloud since its inception. The company's team of
experienced CPAs
and bookkeepers is spread across the United States and the virtual team has always worked to find tools that allow them to operate in an effective manner from different states.
About PJS & Co. CPAs: The
virtual CPA firm
offers affordable accounting solutions for small and medium-sized business owners. The company was founded with the desire to offer a flexible environment for professionals, many of whom have family or other life commitments they wish to pursue. Visit
pjscpas.com
to learn more about the company and its commitment to providing tailored accounting and bookkeeping services in a virtual environment.