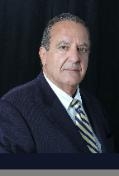 Colorado Springs, CO, December 05, 2017 --(
PR.com
)-- Lou Principe has practiced and studied new home sales for 40 years. He is an expert who warns against experts, and who offers your money back if his training does not improve sales. His clients include the largest builders and Realtors in the United States. Principe specializes in teaching communication and psychological skills, secrets of success, necessary to increase sales and productivity.
One of his case histories has been verified by the University of South Florida, Small Business Development Center. A national building company was experiencing a 2% closing rate in the Tampa region. After their sales representatives completed Principe's program, the rate jumped to 25%. This constituted a 1,000% increase in productivity. Similar success stories are evident in a notebook filled with testimonial letters praising Principe's effective approach.
Principe can speak at your next sales meeting, or your agents can attend his classes.
Contact Info:
Lou Principe
Former Adjunct Professor University of North Florida
407 269 4980
www.ProfessorLou.com
SalesProfessor@Mail.com