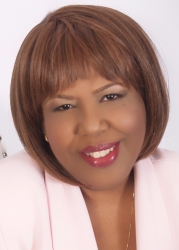 Orlando, FL, December 09, 2017 --(
PR.com
)-- Miriam M. Wright of Orlando, Florida has been honored as a VIP Member for 2017 by Strathmore's Who's Who Worldwide for her outstanding contributions and achievements in the field of personal consulting/home-based business coaching services.
About Miriam M. Wright
Ms. Wright is the Owner and CEO of "Wright Way To Your Dreams," which provides consulting services targeting network marketing and encouraging clients to be successful in their home-based businesses. She created this company over two years ago to help individuals with their dreams of creating their own home-based businesses while making extra income and pursuing the dreams they desire.
Ms. Wright is currently connected to three Network Marketing companies and she provides consulting services. She serves as an Independent Consultant for Arbonne International, which creates personal skincare and wellness products that are crafted with premium botanical ingredients and innovative scientific discovery. She is an Official Distributor for Wor(l)d International which develops products to bring people together to achieve a more wellness lifestyle through technology. They distribute the most advanced lifestyle wellness wearable on the planet; The HELO. World Ventures - Dream Trips is also under her umbrella. They are the biggest travel company in the world. World Venture will soon be coming out with an awesome groundbreaking deal for you to earn and enjoy your vacations.
Born in Santiago de Cuba, Cuba Oriente and growing up in Guantanamo Bay, Cuba US Naval Base, Miriam learned the meaning of hard work and perseverance from her parents. She moved to Orlando in 1981 and attended Orlando Technical College, Valencia College & completed a Professional Skills Program through her various employers. Her previous employers include AFL Telecommunications, The Bartech Group/Lucent Technologies, CNA Insurance, ITT- International Telephone & Telegraph and the U.S. Government.
Ms. Wright is currently affiliated with the Powerful Women Network in which she was named COO and is the Host for South Orlando/Dr. Phillips Chapter. She is also a member of NAPW – National Association of Professional Women in which she is a member of the VIP Women of the Year Circle. Miriam is also involved with an Inner Circle Mastermind Group, Dream Life Network, Phenomenal Living: A Women's Journey, WOAMTEC-Women On a Mission To Earn Commission, The Speaking Solution, The Network Orlando and Women On The Rise Orlando among others. In her spare time she enjoys traveling, photography and music.
Ms. Wright states, "I help individuals create a plan B in their life so when life throws them a curveball they can meet this head on, stress-free, knowing they have that extra income and they can continue to live their dreams."
For further information, please contact sancubita@gmail.com.
About Strathmore's Who's Who Worldwide
Strathmore's Who's Who Worldwide is an international advertising, networking and publishing company based in Farmingdale, New York. They are proud to be able to satisfy their clients and continue to have repeat clientele due to their longevity and pride in their products and services. The Owners strive to connect business professionals to enhance their contact base and networking capabilities so they can get the acknowledgment and publicity within their industries and beyond. The Strathmore family has been providing these valuable services for over two decades. They target executives and professionals in all industries to be featured in their publication and on-line directory. Industries include business, law, education, healthcare and medicine, fine arts, IT, government, science, real estate, entertainment and many more accomplished fields. Professional profiles are listed in an annual hardcover journal and in a detailed, searchable database on the website www.strww.com.