4 Entertainment Announces Joint Venture with The Original Band – Music of Abba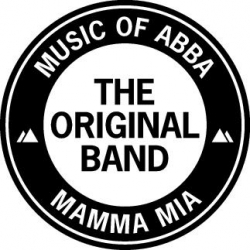 Los Angeles, CA, December 11, 2017 --(
PR.com
)-- 4 Entertainment, a leading organization in entertainment consulting and management, will embark on a joint venture with The Original Band – Music of ABBA to develop the Band's tour, sponsorship and merchandising opportunities. 4 Entertainment will create, supervise, coordinate, and implement a marketing strategy that increases the band's brand awareness, with a focus on procuring significant tour opportunities throughout the USA and Canada, as well as other targeted global territories. 4 Entertainment will also coordinate all aspects of the band's media ventures.
The Original Band – Music of ABBA is comprised of ABBA's original musicians and attracts a wide audience eager to experience the legendary band's music. The band tours worldwide, and has a huge global following. The concerts will feature original ABBA musicians performing songs that are timeless, reaching fans from all generations.
There is an enormous interest in the music of ABBA. In Sweden, ABBA: The Museum attracts hundreds of thousands of visitors of all ages annually. Mamma Mia, one of Broadway's longest running musicals incorporating the band's music, and the subsequent film, have attracted and created millions of fans worldwide. Muriel's Wedding, another successful film, was based on a girl who was obsessed with ABBA's music.
"We're very excited to be working with the legendary original ABBA musicians," says 4 Entertainment partner and co-founder, Eric Burns. "The Original Band – Music of ABBA is an amazing musical concert experience, and we are honored to bring the band and their brilliant show to fans worldwide."
Band producer and saxophonist, Johan Stengård, says, "In 2012, the Band's original ABBA musicians got together for a recording session. We talked about how fun it would be to perform the music in front of an audience again, and decided to go on tour together. We've just finished a 15-venue tour in China, and we are excited to be working with 4 Entertainment to bring the show to North America and other territories around the world."
About 4 Entertainment: 4 Entertainment is an entertainment business, marketing consultancy and management company that leverages its international business expertise, extensive contacts, and innovative strategies to expedite clients' objectives, create strategic partnerships, and achieve profitable results. The company provides advisory services to individuals, brands, companies, and new and established entertainment talent.
About The Original Band – Music of ABBA: The Band is comprised of original ABBA band members from Sweden, Johan Stengård (producer/saxophone), Mike Watson (bass), Roger Palm (drums), Åke Sundqvist (drums), Mikael Areklev (guitar), and Lasse Wellander (guitar). Also on board for the band's tour is Owe Sandström, best known for designing all of the music group ABBA's stage outfits.
Contact
4 Entertainment
Mike Lane
818-350-2785
www.4entertainment.biz

Contact