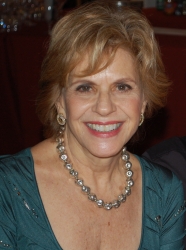 Menlo Park, CA, December 13, 2017 --(
PR.com
)-- Karma is not a religious term. And it is not a judgment from a past life. Karma really means "a call to action." In her latest book "Karma in Action," psychologist and author Constance L. Vincent has written the only book that combines karma with a memoir. An intimate story of her life with her husband Ed, it shows how together they discovered the 12 laws of karma--the tools that enabled them to overcome adversity and create a rewarding life together.
With karma, things don't happen to us; they happen for us, to our benefit if we know how to use them. Quotations from famous writers, Zen stories, light-hearted excerpts and personal anecdotes all support the idea that personal karma reflects what you create and express in your life now.
Vincent has a PhD from UC Irvine. She was an Associate Professor of Psychology at Chapman University for a number of years before teaching at Santa Clara University. She and her husband Ed live in Menlo Park, CA; they have 4 daughters and 12 grandchildren; their son died in 2015.