Miami Mold Specialists Adds New Line of State of the Art Indoor Air Quality, Mold Inspection, Mold Removal Systems
Miami Mold Specialists Upgrades Processes, Protocols, High Tech Systems, Tools, and Equipment.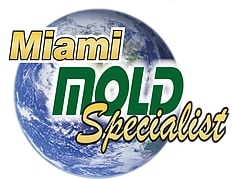 Miami, FL, December 14, 2017 --(
PR.com
)-- Keeping up with technological innovations in any industry is usually what gives a business the opportunity to operate and increase efficiency, productivity, competitive advantage, and ultimately profits. Miami Mold Specialists, an established authoritative indoor environmental and mold removal company in South Florida, understands these important business aspects, and has once again upgraded their arsenal with the latest cutting edge tools and equipment.
Rigorous training to follow for all of Miami Mold Specialists technicians, updating of best practices protocols, methodologies, systems to accept the new technology, etc.
List of High Tech Mold Removal Equipment Used By Miami Mold Specialists Site:
Swab Samples
Air Samples
Digital Particle Counters
Inner Wall Checks
Digital Moisture Readers
Imaging Moisture Meters
Laser Scanners for Condensation
Laser Thermometers
Toxic Mold Sensors
Digital Airflow Meters
Infrared Thermography Imaging
Digital Psychrometers
LED Fiber Optic Snake Cameras
UVV Light Sensor
Insulation Testers
Air Duct Cameras
Containment Areas
Hepa VAC
Air Scrubbers
Negative Air Pressure Units
Decontamination
Disinfecting
Fumigation
Cold Mist Air Foggers
Air Filtration of Vent / Duct Systems
Anti Fungal Biocide
Dehumidifiers
Dry/Wet Vacuums
Thermal Foggers
Air Purifiers
Hydroxyl Machines
CO2 Hydrogenation Dry Icing
Airbiotics.
Newly launched solar powered soffit and attic ventilation systems-
https://www.miamimoldspecialists.com/solar-powered-soffit-fans
Miami Mold Specialists is also an Active member of the following environmental associations:
NAMP
IAQA
US Green Building Council
IAHA
NAEMC
NORMI
AARC
Miami Mold Specialist has also been featured in the following publications, newspapers, news channels, along with a a number of other media outlets:
South Florida Newspapers
South Miami News
Brickell News
Palmetto Bay news
Aventura News
Kendall Gazette
Community Newspaper
Doral Community News
Coral Gables News
South Miami Community Newspapers
Pinecrest News
Cutler Bay news
West Park news
Channel 4 News Miami
Community Service Award 2016 and 2017
Miami Mold Specialists has over 30 years experience within the environmental, indoor air quality, and mold removal industries. Remaining engaged with industry news, active in industry associations, public health awareness initiatives, implementing breakthroughs while staying up to date with the latest and greatest state of the art indoor air quality, mold remediation, and mold prevention technologies are all part of Miami Mold Specialists philosophy.
About Miami Mold Specialist–
Specializing in high tech mold inspections, 3rd party"conflict free" mold testing, and rapid mold removal services. Offering rapid response, eco-friendly mold remediation services, and a signature 2 year warranty.
Call-1-305-763-8070
https://www.miamimoldspecialists.com/services
Proudly Serving:
Miami Beach Mold Inspection, Mold Testing, and Mold Remediation Experts Service the following Areas- Miami Beach, South Beach, North Miami Beach, Bal Harbor, Star Island, SoBe, Dodge Island, Venetian Islands, Bayshore, Mid beach, North Beach, Surfside, Sunny Isles Beach, North Bay Village, Bay Harbor Islands, Eastern Shores, Golden Beach, Wynwood, Upper East Side, Miami Shores, Biscayne Park Miami, FL.
Contact
Miami Mold Specialists
Abigail Klein
305 763 8070
Miamimoldspecialists.com

Contact