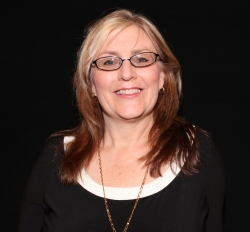 Ocala, FL, December 19, 2017 --(
PR.com
)-- With over $58.6 billion sold in real estate at auction annually, more and more consumers are turning to Auctioneers to sell their most valued asset, their real estate. Real estate is the fastest growing segment of the quarter trillion dollar auction industry and Auctioneers are expanding their education and business operations to provide consumers with effective and efficient sales solutions.
Christine (Chris) Gendron Dudley, a Licensed Real Estate Broker Associate with Tranzon Driggers recently received her designation as a Accredited Auctioneer Real Estate (AARE) from the National Auctioneers Association's Education Institute. The AARE program provided Chris with the expert training necessary to effectively market residential, agricultural, commercial, and industrial real estate. The program also provided Chris with training in evaluating property, preparing important financial documents, and preparing the property for auction. The AARE designation requires completion of 24 hours of training, the completion of a case study and recorded participation in ten real estate auctions. Less than 360 individuals hold this distinction in the United States.
Chris has been in the real estate business since the early 80's and resides in Inverness, FL. Chris specializes in serving estate and private sellers by developing strategies to expeditiously sell their properties through the auction process. She is also a personal property auctioneer with Dudley's Auction.
Tranzon Driggers is a member company of Tranzon, LLC. Tranzon is one of the largest real estate auction companies in the country, with 30 offices coast-to-coast. Tranzon's accomplished auction professionals are widely recognized as leaders in the auction industry. All Tranzon companies are independently owned and operated.