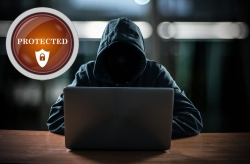 Sydney, Australia, December 22, 2017 --(
PR.com
)-- SEO Shark is proud to announce that it has just developed a program to help combat against click fraud for all SEO Shark clients' PPC campaigns. Click fraud is an issue that needs to be addressed to assist all clients' AdWords campaigns.
During a time where competition is so fierce, businesses are doing whatever they can to get ahead, even deploying some pretty questionable tactics. This is especially the case for many businesses' PPC campaigns.
SEO Shark
conducted independent research as well as looked at their own clients' campaigns and found an alarming upwards trend of businesses' ads getting clicked on repeatedly by competitors to max out their daily budget – meaning the ad would no longer be displayed until the next day.
This is a dirty tactic used by businesses and it did work – but not anymore since SEO Shark has introduced their new program for all clients. This program ensures that click fraud will not occur on your AdWords campaign, therefore making your PPC campaign much more effective.
This program works in 3 main stages: The first stage is monitoring. SEO Shark tracks all the clicks made on your ads. They use this data to gain insights as to how your ads are being interacted with. The second stage is to detect. Their algorithms get to work to distinguish between the real and fake clicks/customers.
The final stage of the program is to block. When their algorithm detects a fraudulent click your ads will not be displayed to that individual anymore. This gives the illusion to the fraudster that they have succeeded, but in reality they have not and your ads are still being displayed everywhere else.
This program is highly personalised to each and every client because each industry is different and there are varying issues that businesses need to be on high alert for, especially when it comes to AdWords.
Read more at:
https://www.seoshark.com.au/adwords/