New Mexico Dental Clinics is Now Open in Rio Rancho
Cosmetic dental clinic in Rio Rancho, New Mexico; A beautiful practice for all your dental needs.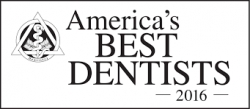 Rio Rancho, NM, September 29, 2018 --(
PR.com
)-- Facility: New Mexico Dental Clinics is proud to provide a state-of-the-art facility for the highest quality dental care available. Their top priorities are to protect the well-being of their valued patients.
For this reason, the clinic meets and surpasses all OSHA (Occupational Safety and Health Administration) and CDC (Center for Disease Control) standards.
Initial Appointment:
An initial appointment will consist of a consultation explaining your diagnosis and treatment options. Occasionally, treatment can be done the same day as the consultation. However, a complex medical history or treatment plan will require an evaluation and a second appointment to provide treatment on another day. Please assist them by providing the following information at the time of your consultation:
1. A referral slip and any X-rays if applicable.
2. A list of medications that are presently taking.
3. All proper insurance information (bring necessary forms and cards).
This will save time and allow the clinic to help to process any insurance claim. All patients under the age of 18 must be accompanied by a parent or guardian at the consultation visit. Please alert the office if there are any medical condition that may be of concern prior to surgery (i.e. diabetes, high blood pressure, artificial heart valves and joints, rheumatic fever, etc.) or if on any medication (i.e., heart medications, aspirin, anticoagulant therapy, etc.).
Staff:
New Mexico Dental Clinics' experienced staff is able to meet every patient's needs and will be more than happy to assist with any dental and personal needs.
Services available:
1- Bonding/ White fillings.
2- Dental Implants.
3- Crown and Bridge.
4- Dentures and Partials.
5- Root Canals.
6- Oral Surgery.
7- Endodontics.
8- Implant and cosmetic dentistry.
9- Many more...
New Mexico Dental Clinics is located next to Intel, in Rio Rancho.
The patients are the most important asset, and the clinic strive to develop long-lasting, trusting relationships with the patients.
For further questions or to make an appointment, please contact the clinic at the following:
New Mexico Dental Clinics
4100 Barbara Loop SE Suite 100
Rio Rancho, NM 87124
Clinic: +1-505-273-3220
Toll Free: +1-866-851-6236
Fax: +1-505-226-9697
Website: https://newmexicodentalclinics.setmore.com
Online appointments are also available.
Contact
New Mexico Dental Clinics
Dr. George Hanna
1-866-851-6236
https://newmexicodentalclinics.setmore.com/
Dr. George Hanna
Chief Executive Officer
4100 Barbara Loop SE Suite 100
Rio Rancho, NM 87124
Clinic: +1-505-273-3220
Toll Free: +1-866-851-6236
Fax: +1-505-226-9697

Contact