Fintech's Newest Player on the Block, CryptoWallet IRA Allows 401K/IRA Investors to Buy and Sell Bitcoin Just Like Stocks
Thanks to CryptoWallet IRA, Investing in Digital Currencies is Now Simpler and Safer Than Ever.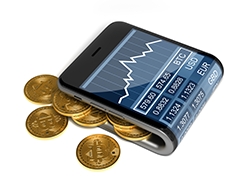 Woodland Hills, CA, January 03, 2018 --(
PR.com
)-- Today,
CryptoWallet IRA
, the leading provider of crypto wallet IRA's in America, proudly announces the launch of its new platform. Now everyone with a 401K or IRA can profit from the boom of digital currencies like Bitcoin whose spectacular returns have gathered worldwide attention.
CEO and President Jonathan C. Rose: "We are pleased to offer our clients a secure institutional platform to invest in cryptocurrencies through their IRA or 401k
invest in cryptocurrencies through their IRA or 401k
."
CryptoWallet IRA offers full buying and selling services, as well as:
- Unrivaled Security in cooperation with BitGo using multi-encryption technology and top-tier cold key storage. So you never have to worry about the safety of your investment.
- Complete Liquidity. Buy and sell cryptocurrency on an easy-to-use platform with same day settlement. Your investment is just a liquid as ordinary stocks.
- Daily Updates. Always be in the loop with their new system "crypto alert," which sends you daily SMS alerts, and a 24/7 helpdesk ready to address every concern and to hold your hand every step of the way.
About CEO and President Jonathan C. Rose and CryptoWallet IRA
Jonathan C. Rose is an authorized dealer of the United States Mint with over $1 billion in transactions and has a reputation as a trusted advisor featured by Forbes and the Huffington Post.
Having lectured at the IARFC (International Association of Registered Financial Consultant) and with his extensive background in Precious Metals he is also the Founder and CEO of the prestigious Capital Gold Group.
He spent the first half of his career working for firms like Morgan Stanley, Merrill Lynch and Prudential Bache Securities.
Now he spends his time working in cooperation with established multinational organizations such as Royal London Mint to bring the latest Initial Coin Offerings to the marketplace.
With CryptoWallet IRA he offers his help to even the most inexperienced investor to take part in the historic and possible once in a lifetime investment opportunity that is
cryptocurrency
.
Contact
ReflexionLabs Digital Marketing Agency
Natacha Gaymer-Jones
323-445-7902
http://www.cryptowalletira.com

Contact
Multimedia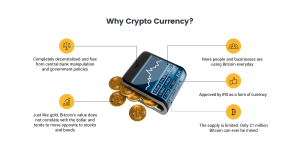 Learn about the different reasons why you want to choose crypto currencies to be apart of your retirement plan.