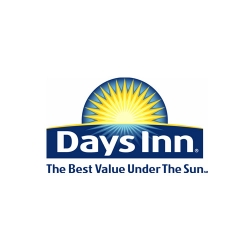 Harrisburg, PA, January 03, 2018 --(
PR.com
)-- The Days Inn Harrisburg North located at 3919 North Front Street, Harrisburg, PA 17110 was sold to a private investor out of New Jersey. Immediately after the acquisition of the property, the buyer spent around $1M to reinvent the 115-room, limited service hotel. Property highlights included new fitness center, business center, reception area, etc., the guestrooms feature new window treatments, upgraded bedding, carpets, furniture, expanded cable television flat screen televisions, redesigned guest bathrooms, but also re-imaging the exterior of the hotel.
Richard Tailor, general manager of the Days Inn Harrisburg North, stated the terms of the transaction weren't disclosed though total investment in redeveloping the property, including acquisition costs, stands out at about $3.8 million.
It wasn't an easy purchase, according to Tailor. "The property had been on the market for about a year and had to go through a couple months of due diligence, and if the renovations were not completed immediately after the acquisition of the property, the buyers would not have been able to compete in the immediate marketplace," he said.
"It gives us great pleasure to be able to bring quality and affordable lodging accommodations to the Harrisburg community and we look forward to welcoming travelers to the area's newest renovated hotel," said Tailor, the hotel's general manager.
Located within 2 miles of Pennsylvania Farm Show Complex, the 115-room hotel offers microwave, refrigerators, irons, ironing board, coffee makers, and hairdryers in every guestroom and offers guests options for single, double and suite accommodations.
The Days Inn Harrisburg North re-opened in mid-December 2017 and is expected to add more than 10 jobs to the Harrisburg community.
About Days Inn
Part of Wyndham Hotel Group, Days Inn® is a globally recognized hotel brand with nearly 1,800 economy to upper-midscale properties located throughout the globe. Most properties offer free Wi-Fi, complimentary DayBreak® continental breakfast, meeting rooms, banquet facilities, copy and fax services, fitness centers and more. Travelers also have the opportunity to earn and redeem points through Wyndham Rewards®, the brand's guest loyalty program, which can be joined for free at www.wyndhamrewards.com. Days Inn hotels are independently owned and operated under franchise agreements with Days Inns Worldwide, Inc. (DIW), or its affiliate. DIW is a subsidiary of Wyndham Hotel Group, LLC and parent company Wyndham Worldwide Corporation (NYSE: WYN). Reservations and information are available by visiting www.daysinn.com.
Wyndham Hotel Group is the world's largest hotel company based on number of hotels, encompassing more than 8,000 hotels and over 697,600 rooms in 77 countries. Additional information is available at www.wyndhamworldwide.com. For more information about hotel franchising opportunities visit www.whgdevelopment.com.