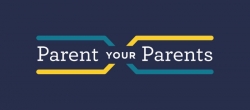 Key Biscayne, FL, February 21, 2018 --(
PR.com
)-- H. Frances Reaves of Key Biscayne, Florida has been honored as a Woman of Distinction for the first quarter of 2018 by P.O.W.E.R. (Professional Organization of Women of Excellence Recognized) for her outstanding contributions and achievements in the field of consulting. Each quarter they choose four women for their distinction award. These four noteworthy women deserve recognition for their exceptional accomplishments. They go the extra mile to achieve results and create a significant impact in their chosen profession.
About H. Frances Reaves
H. Frances Reaves is the founder and Principal of Parent Your Parents, a senior healthcare consulting firm. Based in Florida, Parent Your Parents assists families of seniors and seniors through the maze of pitfalls, paper and process. She and the Parent Your Parents team focus and provide services on the non-medical side of "aging." This includes selling the family home, seniorizing a house, moving furniture and treasures, mental health counseling, family mediation, oversight of medical care and monitoring of senior care services. Parent Your Parents assists families in having uncomfortable conversations to arrive at solutions that are best for all family members involved. It also insists that it is their job to find money and resources for the elderly, allowing children to feel confident that their loved ones are being cared for in the best possible way.
Frances was born in Brazil and spent her life traveling with her family to Libya, The Philippines, Colombia, Argentina, Peru and Singapore. She speaks English, Portuguese and Spanish. After obtaining a B.A. in Political Science from Texas Christian University, she obtained a J.D. from the University of Miami Law School in 1989. She served as a litigator and lobbyist for 10 years with several firms in Florida and Maryland. Five years ago, as her parents began to decline, she learned the ins and outs of senior care (or the lack thereof). It was this experience that led her to found Parent Your Parents, a senior concierge services company, that assist seniors and their children through the long and frustrating process of aging peacefully in the 21st century.
Ms. Reaves continues her role as a partner at Latin America Connection of Miami, Florida and Washington, D.C. LAC works with small and medium sized businesses who are interested in growing by exporting their products and/or services into Latin America -- specifically the Free Trade Agreement countries -- Panama, Colombia, Chile and Peru.
Frances appeared on CUTV News Radio in an interview with Doug Llewelyn on November 2 and Jim Masters on November 9, 2017. She was recently interviewed on CUTV News by Jim Masters which can be seen by clicking on parentyourparents.com and going to the NEWS site to view the video, "The Benefits of Parent Your Parents". She has published over 30 articles on specific areas of aging in Community Newspapers of South Florida and The Islander News. You can also find her quoted in other articles in "The Next One" magazine. She also published "Connecting with Colombia" - an article on why US companies should look to Colombia for growth. She is a member of the Florida Bar, Elder Law Section and The Maryland Bar. She is in the Maryland's Women Hall of Fame, serves as the Scholarship Chair for Signal 13, is a Past Committee Chairperson for Planned Parenthood of Baltimore, a Past Chair of Fundraising for Harriet's List in Baltimore and served as a Past Board Member for the Greater Baltimore Medical Center. In her spare time she enjoys travel and has many contacts abroad from her school years and long lasting partnerships.
"To parent your parent is undoubtedly challenging, both emotionally and logically. Parents are the people who raised you and it's difficult to change those roles. It is a common occurrence for children to ignore what's going on and avoid the confrontation. That's where Parent Your Parents and its team of experts step in. We have the professional and personal expertise to help you determine which elder care options are best for your family." -H. Frances Reaves, Esq.
For further information, please contact info@parentyourparents.com or
www.parentyourparents.com
.
About P.O.W.E.R. (Professional Organization of Women of Excellence Recognized)
P.O.W.E.R.'s mission is to provide a powerful network of women who will mentor, inspire and empower each other to be the best they can be. Through our valuable services, and collaborating with like-minded professionals, our members can gain the recognition and exposure to achieve their career goals.