Aspen Financial Partners, LLC Expands Lending Guidelines for Super Jumbo Residential Loans from $2 Million Up to $50 Million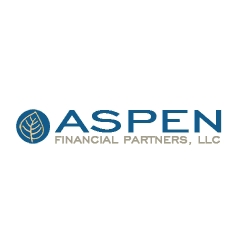 Denver, CO, February 27, 2008 --(
PR.com
)-- Aspen Financial Partners, LLC is pleased to announce additional conduits for funding super jumbo residential & construction loans ranging from $3MM - $50MM throughout the U.S.
Aspen Financial Partners, LLC headquartered in Denver, CO is a privately held commercial real estate advisory & financial consulting firm comprised of a core group of seasoned professionals who work aggressively to provide their clients with commercial real estate investment banking expertise, commercial loan origination, super jumbo residential loan origination, specialized project advisory services and most importantly, comprehensive access to the capital markets here in the U.S. and internationally.
Due to the overwhelming demand for financing super jumbo residential loans $2 Million - $30 Million markets such as Florida and California, Aspen Financial Partners, LLC announced today its expansion plans into regional markets including Scottsdale, AZ, Orlando, FL, West Palm Beach, FL, Miami, Florida, La Jolla, CA and Los Angeles, CA by summer '08.
Call Aspen Financial Partners today for Purchase, Refinance and Construction
Financing:
- Mega-Jumbo Residential loans available to $45,000,000
- Primary and 2nd homes
- 5, 10 or 30 year fixed rate loans
- Interest rates are in the 6.5% to 7.5% range
- Interest Only is available
- Full Doc or Stated programs
- 90% LTV Full Doc available with a 720 FICO
- 75% - 80% LTV Stated Income available with a 720 FICO
- Financially strong borrowers below a 720 FICO will be considered
Additional Construction Financing Guidelines:
- Full doc only - Max DTI 45%
- No investment properties, No spec homes
- Will provide up to 24 month locks
Aspen Financial Partners, LLC also provides exceptional investment advisory, investment banking, transactional (brokerage) services, and financing placement - both debt and equity - in the $20 million to $850 million range.
Services are primarily focused on the upscale, luxury and boutique market tiers of domestic and International hotels, resorts, gaming and condominium hotels. Further, Aspen Financial Partners, LLC will soon offer consumer-based financing, backed by some of the largest investors, including but not limited to fractional financing, land lot, construction-to-perm and one time spot loans in Mexico and the Caribbean Islands starting in the spring of '08.
###
Contact
Aspen Financial Partners, LLC
Jeff Wiggins
720-228-4089
www.aspen-finance.com

Contact