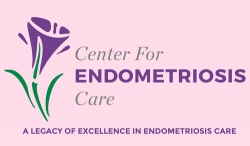 Atlanta, GA, January 10, 2018 --(
PR.com
)-- The Center for Endometriosis Care (CEC) is delighted to announce that Jeffrey T. Arrington, MD FACOG ACGE will join the CEC staff. Specializing in minimally invasive, robotic-assisted gynecologic surgery, Dr. Arrington is renowned for his expertise in endometriosis and pelvic pain gynepathologies. He will join the CEC from his practice, EndoWest Endometriosis & Pelvic Surgery in Ogden, Utah, where he has been providing advanced, compassionate endometriosis surgical care since 2005.
"We are thrilled to welcome Dr. Arrington to our staff," CEC Medical Director Ken R. Sinervo, MD MSc FRCSC ACGE said. "He will bring his outstanding surgical skills, tremendous clinical experience and immense disease expertise to our patients, allowing us to further expand our compassionate, patient-centric approach to endometriosis and pelvic pain conditions."
Dr. Arrington is a board-certified gynecologist specializing in minimally invasive surgery for endometriosis and complex pelvic surgery. He trained under world-renowned surgeon and Laparoscopy pioneer, Dr. C.Y. Liu, and was the first Fellowship-trained minimally invasive gynecologic surgeon in Utah. He is a member of the American Board of Obstetrics & Gynecology and an adjunct faculty member at the University of Utah. Dr. Arrington has taught courses and presented numerous surgical technique videos and papers at AAGL and other professional societies. Additionally, he has taught Laparoscopic and da Vinci® surgery skills to other physicians and residents in training. He is widely recognized as an expert in advanced excision of endometriosis and since his Fellowship training, he has continued to challenge his knowledge and surgical skills to help patients with "hopeless" cases. He understands the frustration and fear that so many endometriosis patients have experienced and is prepared to help.
"Endometriosis can be a very complex disease," said Dr. Arrington. "Most patients have had numerous consults and many have had multiple surgeries that have failed to recognize all forms of endometriosis or have incompletely treated the disease. Many patients are subsequently told there is no hope for treatment. They are offered hormone therapies that only offer the possibility of helping with pain, but do not treat the disease. They are told hysterectomy is the definitive treatment, without addressing the endometriosis itself. My goal is to work with patients using their own unique experiences with the disease and their personal health goals to choose their treatments, with complete surgical excision as the cornerstone of a multidisciplinary approach."
Dr. Arrington will begin accepting patients at the Center in early summer. For more information, visit
CenterForEndo.com
.
About the Center for Endometriosis Care:
The CEC is a Center of Expertise in Endometriosis and designated Center of Excellence in advanced Minimally Invasive Gynecologic Surgery (COEMIG), founded in 1991 by international Laparoscopic Excision pioneer and endometriosis expert, Robert B. Albee, Jr. MD FACOG ACGE. Under the direction of Medical Director Ken R. Sinervo, MD MSc FRCSC ACGE, the CEC is comprised of an award-winning team of Board-Certified minimally invasive gynecologic surgeons and compassionate endometriosis specialists. The CEC was among the first few centers in the world to undertake a dedicated focus on the disease and specifically on the excisional treatment of endometriosis. In addition to gold-standard care, the CEC also maintains a robust Fellowship program along with disease education, awareness and policy efforts to elevate endometriosis as priority public health concern. For nearly thirty years, the Center's integrative care team has been privileged to serve the needs of the international endometriosis and pelvic pain community, treating patients from around the world and collaborating on numerous endeavors to advance the care of the disease.