The Records Company Converts from LLC to Corporation
As of December 2017, The Records Company, a firm specializing in records retrieval and litigation support, changed its structure from a limited liability company to a corporation.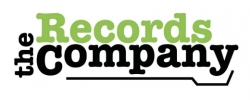 Hamilton, OH, January 12, 2018 --(
PR.com
)-- Chief Executive Officer G.G. Marin cited the company's continued growth since its start in 2013 as the driving factor for the change. The shift from LLC to corporate status is a typical change as companies grow and evolve. LLCs differ from corporations in terms of tax regulations and company structure. The move will give The Records Company a defined management structure, with Marin continuing to serve as president and CEO as well as chairman of the board. Additional members of the new management structure include Vice-President Agata Zachary, Chief Operations Officer and Vice-Chair of the Board Laura Elam, and Director of Marketing and Legal Counsel Karl Kilguss. Unlike LLCs, corporations have the option to offer shares of company stock to potential investors. However, Marin says The Records Company has no current plans for opening the company to shareholders.
The Records Company works with law firms, insurance companies, and other businesses around the United States. They offer retrieval and storage of medical, business, and other paper and electronic records from all 50 states as well as international sources. The company has retrieved and delivered more than 1.6 million records since 2013. The recent change of corporate status will have no effect on client services. Ms. Elam says, "Clients can continue to expect the same quality experience they have always received from The Records Company."
Contact
The Records Company
Amanda Smith
513-795-0724
https://www.therecordsco.com

Contact