Metric Partners and Tracking First Partnership Helps Companies Improve Online Marketing Through Campaign Tracking Automation and Analytics Measurement Best Practice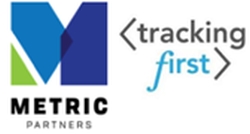 Payson, UT, January 16, 2018 --(
PR.com
)-- Tracking First, Inc., a leading provider of online campaign tracking code automation and data governance, and Metric Partners, LLC, a senior digital marketing transformation consulting group, today announced a technology and consulting partnership designed to help companies improve online campaign tracking and digital analytics measurement strategy.
The partnership allows organizations to easily optimize and manage online campaign tracking codes using Tracking First's cloud-based management platform and quickly improve digital measurement plans through a partnership with Metric Partners' experienced senior consulting team.
As more companies seek to understand online customer acquisition, interaction and conversion, the need for a thoughtful digital marketing strategy and measurement plan has never been more important. In the past, it was common for an organization to manage digital marketing tracking codes in large spreadsheets passed between siloed departments. As the size of these spreadsheets increased and the process became more difficult to manage, it would often result in tracking code discrepancies, issues with tracking code standardization and ultimately, poor data quality and reporting.
Digital analytics and measurement planning for websites and applications has also historically been an afterthought. While organizations continue to heavily invest in analytics tools to help them understand visitor behavior and marketing channel success, most companies today lack the skilled resources or in-house expertise to achieve the best results from these platforms and often utilize only a fraction of the tool's capabilities or value.
"We are really excited to offer the consulting services of Metric Partners to our clients. We think the combination of the Tracking First platform and the digital measurement expertise of Metric Partners can really help improve a digital marketing strategy," said Craig Scribner, CEO of Tracking First.
"One of the core principles of Metric Partners is building relationships with great technology partners. We think the Tracking First platform solves some critical challenges that are common to with tracking code management and digital measurement," said Mark Stringham, Senior Partner of Metric Partners. "We couldn't be more excited to be working with Craig and his team."
About Tracking First
Tracking First automates the tracking analytics behind online marketing campaigns. There are five primary ways to break campaign reporting, and Tracking First solves for each of them: integrating codes from multiple sources, describing and classifying codes accurately in the analytics tool, synchronizing across distributed teams, verifying landing pages, and ensuring consistent campaign naming conventions. Recent enhancements include a connector allowing clients to port data from any source to any target. Tracking First is the only solution to provide automation for classifications derived from your existing classification tables.
For more information, please visit www.trackingfirst.com
About Metric Partners
Led by digital analytics industry veterans Mark Stringham, Wayne Wyatt, Mark Miller and Brett Lamoreaux, Metric Partners offers high-touch, strategic, digital marketing transformation consulting services for Fortune 500 companies and top brands.
Core competencies include:
Digital analytics measurement strategy, implementation support & best practice
Search and Campaign Management
Training and Education
Data Science
For more information, please visit www.metricpartners.io or contact Mark Stringham at 801-808-8791
Contact
Metric Partners
Mark Stringham
801-808-8791
metricpartners.io

Contact