Atlas Galleries - The End of an Epoch Era
The last family-owned business on Chicago's Magnificent Mile is closing its doors after more than 50 years in the fine art business.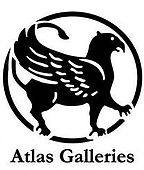 Chicago, IL, January 24, 2018 --(
PR.com
)-- As of January 31st, one of the most prominent fine art businesses in the nation, is transitioning their business into the 21st century of fine art sales via an exclusive online-retail experience for 2018 and beyond.
"Atlas Galleries is the story of the American Dream realized," said Diane Petr Hasenstab, President of Atlas Galleries, who recently shared her perspective on this momentous move from brick-and-mortar galleries to the world of online retail stating, "My parents worked tirelessly for decades to source fine art from around the world, bringing their experience, tastes and culture of art appreciation from all across Europe to the United States. This is not the end of the Atlas Galleries story, it is just the beginning of a new chapter of Atlas Galleries."
Established in 1967, Atlas Galleries has been a fixture of Chicago's fine art scene for over 50 years, having garnered the reputation as "America's most trusted fine art galleries" and serving art collectors and the greater art community with chic gallery openings, charity benefits and presentations by artists from around the world. This month marks their last month of brick-and-mortar gallery operations on Chicago's Magnificent Mile as they are charging ahead, carving out a new future in fine art e-commerce.
On January 31st the brick-and-mortar galleries will be closed, however the gallery at 535 North Michigan Avenue is where all the action is happening right now. As their website states, they are currently having their "Once in 50 Years Sale" which means you can get incredible values on paintings, sculptures and etchings from the likes of Rembrandt, Renoir and Picasso as well as many of today's hottest artists such as Michael Cheney, a postmodern impressionist painter who is Chicago's Artist of the Year 2018.
Atlas Galleries' brick-and-mortar retail locations have provided an extraordinary platform for countless up-and-coming artists to achieve vanguard status in today's fine art industry. Now, the second generation of the Atlas Galleries family is moving in a new direction, with the foundation, and guidance of the family's previous decades of success, to lead the business into the 21st century.
Ms. Hasenstab continued, "We're incredibly thrilled to be launching such an exciting new online retail experience for our global clientele, expanding our gallery experience to all points across the globe. Our new Atlas Galleries online experience will provide immediate, easy-to-navigate and secure access to the all of our fine art collections prepared by our Atlas Galleries experts who study, care for and sell these works of art on a daily basis."
Atlas Galleries continues to support up and coming artists and the greater creative community of Chicago. Atlas Galleries recently donated 100 frames and a dozen sculpture pedestals to the School of the Art Institute (SAC) and each week this month Atlas will be donating more artwork and art supplies to the School of the Art Institute.
Some of the key features planned for Atlas Galleries' new on-line retail experience include expanded access to the extensive assemblage of 400 years of artwork anchored by Rembrandt, Renoir, Picasso and moving forward into many of today's masters, Atlas Galleries' encyclopedic collections, including the Old Masters' 19th Century paintings and etchings, impressionist, modern and post-modern art, and post-war contemporary art, extensive artist biographies and individual artwork information and multimedia features on upcoming online exhibitions, programs, and other exclusive on-line events.
Ms. Hasenstab further elaborated, "Although our clients can continue browsing and buying works from their favorite artists on our current website, the new website will have a completely new and streamlined design for greater ease of viewing the vast array of images, resources, and other valuable new tools to enhance the art shopping, buying and collecting experience. We are also planning Chicago meet-and-greet events for our collectors to gather with artists and consultants to discuss their art acquisitions."
The new Atlas Galleries online experience, managed by the same art consultants that have been with the company for over 20 years, will serve their global audience with an elegant and user-friendly on-line experience of their entire collections, inspiring visitors to seamlessly browse, discover and buy magnificent works of art from the comfort of wherever their on-line shopping finds them.
All of Atlas Galleries' fine art collections are available for purchase through January 31st at their gallery located at 535 N. Michigan Avenue in Chicago, and after January 31st exclusively on their website.
Atlas Galleries encourages you to stay in touch with your art consultants via the contact page on their website while these new improvements are in the works. For more information or to browse and buy online visit:
AtlasGalleries.com
Contact
Atlas Galleries
Garratt Hasenstab
312-329-9435
www.atlasgalleries.com

Contact