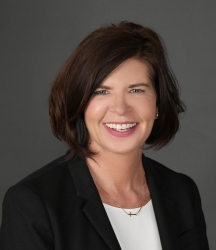 Warren, OH, January 24, 2018 --(
PR.com
)-- Regina M. Mitchell of Warren, Ohio has been recognized as a Professional of the Year for two consecutive years, 2017 and now, 2018, by Strathmore's Who's Who Worldwide for her outstanding contributions and achievements for over 25 years in the field of steel equipment manufacturing.
About Regina M. Mitchell
Mrs. Mitchell is the President of Warren Fabricating Corporation which is a manufacturer that conducts fabricating, machining and assembly of large steel equipment for the mining, power generation and energy industries. She also serves as Managing Member for Ohio Steel Sheet and Plate, Inc., a steel plate service center located in Hubbard, Ohio. She is responsible for planning budgets and timelines and manages production. She oversees and implements all employee benefits programs and serves as a project manager for capital investments.
Born on September 30th in Warren, Ohio, Regina obtained a B.A. in Business Administration and Management from Loyola University in Chicago. She received a Continuing Education Certificate in Energy and Resource Sustainability from American Military University in 2015. She serves on the Executive Committee of her alma mater high school, John F. Kennedy Catholic Schools Board of Directors. She also serves on the Executive Board of the Youngstown Warren Regional Chamber of Commerce as well as The Youngstown Warren Regional Chamber Foundation as a Trustee. Regina is publicly speaking on behalf of the Alliance for American Manufacturing.
Ms. Mitchell is founder and trustee of the Regina M. Rebhan Family Foundation which donates funds to Christian organizations and oversees its operations. In her spare time, she enjoys gardening, her service work and spending time with her husband and three children.
"Live as if you were to die tomorrow. Learn as if you were to live forever." -Mahatma Gandhi
For further information, please contact
www.warfab.com
and www.rebhanfoundation.org.
About Strathmore's Who's Who Worldwide
Strathmore's Who's Who Worldwide is an international advertising, networking and publishing company based in Farmingdale, New York. They are proud to be able to satisfy their clients and continue to have repeat clientele due to their longevity and pride in their products and services. The Owners strive to connect business professionals to enhance their contact base and networking capabilities so they can get the acknowledgment and publicity within their industries and beyond. The Strathmore family has been providing these valuable services for over two decades. They target executives and professionals in all industries to be featured in their publication and on-line directory. Industries include business, law, education, healthcare and medicine, fine arts, IT, government, science, real estate, entertainment and many more accomplished fields. Professional profiles are listed in an annual hardcover journal and in a detailed, searchable database on the website www.strww.com.