Deborah A. Haydon Recognized as a Professional of the Year by Strathmore's Who's Who Worldwide Publication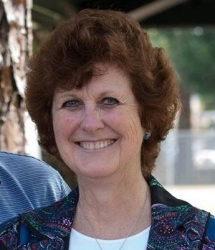 Lancaster, VA, February 17, 2018 --(
PR.com
)-- Deborah A. Haydon of Lancaster, Virginia has been recognized as a Professional of the Year for 2017-2018 by Strathmore's Who's Who Worldwide for her outstanding contributions and achievements in the field of food.
About Deborah A. Haydon
Deborah Haydon has over 25 years experience in food industry. She is a Member and Owner of DT Callis Seafood, LLC, which is a family-owned business and distributor that processes and distributes oysters from the Chesapeake Bay area in Virginia. In addition to overseeing daily operations, she is responsible for harvesting and buying oysters from local watermen off the Chesapeake Bay area. Ms. Haydon boxes fresh oysters for the half shell market and packages shucked oysters in quart and gallon containers for restaurant and seafood business clientele. Her husband, Terry, is the day-to-day manager of the business. He has been an oysterman all his life and taught Deb oyster harvesting when they first met.
Deb and her husband are working to revive the oyster business in the Chesapeake Bay area. What was once the bedrock of this community, the decline of oyster beds and the economic downturn caused high unemployment and poverty. Now the oysters are coming back and demand for them is growing. Her processing plant creates a market for many watermen who work the rivers to sell their harvests. Her business will directly benefit her community by providing jobs and will donate to the local food bank that serves around 350 families every Thursday.
Born on June 28, 1953 in Fort Dix, New Jersey, Deb attended Burlington County Community College. She managed a dairy farm for 23 years. She then served as a nurseryman growing native plants before managing the company's satellite nursery. She has been with DT Callis Seafood, LLC for the past year.
Deb received the Stevie Award for Women Entrepreneurs in 2017. She married Terry K. Haydon on April 19, 2014, and has two sons. In her spare time she enjoys horseback riding, fishing and family activities.
"Never ask anyone to do anything you would not do. No one is above another. Treat others as you would want to be treated. And never judge another until you have walked at least one mile in their shoes. You may think that no one is watching. Think again." –Deborah Haydon
For further information, contact
www.linkedin.com/in/dtcallisseafood2014
.
About Strathmore's Who's Who Worldwide
Strathmore's Who's Who Worldwide highlights the professional lives of individuals from every significant field or industry including business, medicine, law, education, art, government and entertainment. Strathmore's Who's Who Worldwide is both an online and hard cover publication where we provide our members' current and pertinent business information. It is also a biographical information source for thousands of researchers, journalists, librarians and executive search firms throughout the world. Our goal is to ensure that our members receive all of the networking, exposure and recognition capabilities to potentially increase their business.
Contact
Strathmore Worldwide
Susan Perrault
516-677-9696
www.strathmoreworldwide.com
Syndi Reibman

Contact