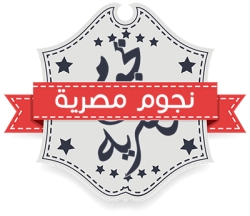 Cairo, Egypt, January 30, 2018 --(
PR.com
)-- Nogom Masrya, an Egyptian news website, has managed to get into the ranking for top 1000 websites worldwide according to Alexa rankings. The website is now number 14 in Egypt and 24 in Saudi Arabia, which is a very remarkable position for a site that started as an amateur news agency for celebrity news.
Nogom Masrya (nmisr.com) now has over 300 editors, publishing news from Egypt and allover the world with at gulf area. The area that became so hot these years after Qatar conflict with Saudi Arabia, UAE, Bahrain and Egypt.
Nmisr.com has verified Facebook and Twitter accounts with over 6.4 million followers on social media websites.
The website managed to get a daily ranking in top 1000 back in 2013, however today was the first time it ranked in the top 1000 for a 3 month period, having a daily Alexa rank of 763 this particular day.
It is well known that the website was the first revenue sharing website in the Arabic language; the idea of website revenue sharing was introduced to the Arab world through Nogom Masrya, and from that moment it had its influence on the Arabic content online.
The website now generally focuses on Egyptian news and financial concerns including the US dollar price in Egypt with daily coverage; that is because Egypt now is having enormous fluctuations in its economy. The website offers coverage of big sports events and soccer matches as well, that is because Egyptians are now so excited that their national team managed to qualify for World Cup 2018 in Russia. One of the most important attractions for Nogom Masrya is its offering of the official links for educational exams results in Egypt and Saudi Arabia, where many students can become confused about the correct links to get their exam results online. Users finds content on nmisr.com very helpful specially in the field of satellite channels frequencies where searchers can find continuously updated frequencies.
Website: https://www.nmisr.com
e-mail: info@nmisr.com
Address: 7 Hamawy Street - Hadayek Helwan - Cairo - Egypt