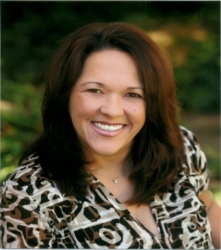 Nevada, TX, February 02, 2018 --(
PR.com
)-- A new and exciting author Sindy P. Heard has crashed into the market as an extremely talented "real" writer. Sindy has levered her talent to take on one of the most relevant topics of the day. As we face every changing challenge in the healthcare industry Sindy has addressed the elephant in the room. "Research Me" goes head long into topics that are not confronted but whispered about within people's homes today. "Research Me" is real as it speaks to a very personal journey of both Sindy and several other people who have had to deal with the incompetency within healthcare. "Research Me" is available now at most popular online book stores.
Reviews are in and wow are they positive. Readers have stated that this has placed a new perspective on healthcare and identified strong and real solutions to addressing individual medical concerns.
"This book takes an in-depth look at the level of insidious corruption in our medical system. While I don't think that all doctors are bad and that any disease is curable following even the strictest regimen - there needs to be larger insight into the root cause of many illnesses and more varied alternatives to treatment besides the rudimentary pill prognosis..." - Christian Locklayer
When people understand and come to grips that medical professionals are learning every day, they are not the knowledge keepers, furthermore they do not know your body better than the individual's themselves.
Sindy P. Heard was born in Baton Rouge, Louisiana, in 1968, one of a pair of identical twins. Since her parents' work required frequent relocation, Sindy lived in various cities in the southern United States, mostly in Florida and Texas. She now calls North Texas her home. Sindy has always enjoyed exploring new places and has traveled internationally, living in Switzerland before marrying. She has two children, is a certified scuba diver, and loves animals. When she was in her late twenties, she noticed some of the first signs of a disease called Friedreich's Ataxia (FA) and has worked tirelessly since then to find a cure. On this journey, she has learned more about her God, her body, and her illness. On her journey, she discovered people do not take full accountability for their health and well-being.
Contact: Sindy P. Heard, 469.238.9200, Email:
sindy@sindypheard.com
Website: www.sindypheard.com