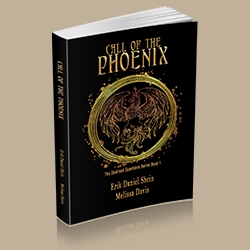 Pensacola, FL, February 11, 2018 --(
PR.com
)-- Today, the world will meet a new hero whose destiny was written long ago. The ancient magic that has been dormant for centuries will awaken and prove to the world that not all heroes wear capes. Some wear skirts, but only on special occasions. Because, really, let's face it, how practical would a skirt be when you're saving the world from the darkest magic known to man?
Seraphina Miles is not your typical hero. Besides her love of learning and witty sense of humor, there is not a whole lot that makes Sera stand out from the world around her. She is just your normal everyday teenager until Sera finds herself sent halfway across the world to spend her summer with her estranged father at his archaeological dig site in Machu Picchu.
Dread. Boredom. Malcontent. Sera really pulls out all the usual teenage angst from day one. But that all changes the moment she uncovers an amulet hidden deep within the ruins of Machu Picchu. Through its magic, Sera finds an egg buried deep beneath the earth. When she hatches the golden egg in the middle of a burning fire, the phoenix inside imprints on her. The phoenix becomes her protector as she quests to find the amulet's missing stones to activate all of her Guardian powers.
If you love heart racing adventures filled with mystical creatures, magic older than time itself, and heroes that defy conventions, Sera's story will keep you entertained until the very last page. The Call of the Phoenix is the first book in the Destined Guardian Series.
Watch the video
youtu.be/T6bw1JXjTjM
Worldwide publishing and motion picture rights available.