Fuoco Group Names Susan Kaplan Director of Business Development
Susan Kaplan has joined Fuoco Group as the Director of Business Development for their Accounting and Business Advisory practice in South Florida.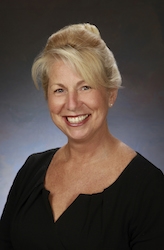 North Palm Beach, FL, February 12, 2018 --(
PR.com
)-- Fuoco Group is proud to announce that Susan Kaplan has joined the firm as the Director of Business Development for their Accounting and Business Advisory practice in South Florida.
As she works to expand Fuoco Group's footprint in the area, Susan will be promoting the breadth and depth of our new menu of services, designed to present a 360-degree approach to financial health. In addition to traditional tax, accounting, and audit, Fuoco Group, along with its sister company TFG, will provide clients with business advisory and financial advisory services as well as business exit planning.
"We have known and respected Susan for a long time, sharing many mutual relationships. This firm is all about relationships and client service. Susan's prior experience in the accounting world compliments our plans for growth of the unique value proposition we can now offer clients. We are very excited that she is now part of the Fuoco team and our new financial dialogue," said Lou Fuoco, Managing Director.
Susan has over 20 years of experience developing client and community relationships for professional services and accounting firms. She has held executive positions at several regional businesses and local charitable and community organizations. Prior to joining Fuoco Group, Susan was servicing the healthcare community in Palm Beach County where she oversaw business development, marketing activities, and community outreach.
The Fuoco Group (TFG) a leading professional services firm, headquartered in New York, with offices throughout the East Coast. Fuoco Group has steadily built its business serving a diverse and loyal cliental since 1996. Fuoco Group specializes in audit, tax, and advisory services to companies throughout the U.S.
In addition to its core consulting and accounting practices, Fuoco Group operates its affiliates – TFG Financial Advisors (tfgfa.com) a financial planning and wealth management firm, TFG Coverage (fuoco.com) a privately held insurance firm and TFG Business Finance (fuoco.com) a firm dedicated to lending solutions and financial services offers a comprehensive suite of specialized financial and management services. Visit www.fuoco.com to learn more about the firm.
Contact
Fuoco Group
Krysta Fuoco
561-209-1116
fuoco.com

Contact