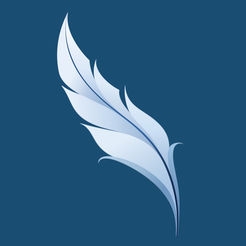 Las Vegas, NV, February 19, 2018 --(
PR.com
)-- American Wordsmiths,
http://www.americanwordsmiths.com
, announced that American Wordsmiths can be downloaded free of charge as an app on the Apple Store for iOS devices. This means that this new writing service will send writers to people looking to preserve their family memories.
According to an Apple Preview,
http://itunes.apple.com/us/app/american-wordsmiths/id1214444229?mt=8
, "Wordsmiths can write for weddings, reunions, and parties, or simply personal moments, letters or poetry.
-Request a wordsmith to write your stories, or a friend/family member's stories
-Select from several writing packages that will meet your needs
-Work with your wordsmith to create a story that can be made public or private
-Create tags and story codes to make creations easily searchable
-Read from many interesting stories penned by a wordsmith
-Comment on stories that are made public and get notified when people comment on yours
-Post and see photos that help bring writing to life
-Apply to become a wordsmith in your area and be your own boss while earning money."
To offer feedback, get more information on American Wordsmiths and/or services offered, visit
http://www.americanwordsmiths.com
or email at support@americanwordsmiths.com and customers will receive a reply within 24 hours.
About American Wordsmiths
American Wordsmiths is a new writing service. It is a record keeping of histories that go unnoticed the most - ones that are usually and understandably not taught in schools, due to its abundance and growth. It recognizes and embraces the fact that we are all somebodies from the moments we're born and not just when and if we become famous. American Wordsmiths is a recording of the histories of everyday people. From simple moments such as the first time you looked into the eyes of a crush who turned out to be the love of your life, how you felt just before you took and made the winning shot at a basketball game, to chapters of significant times in your/relatives' lives, to full blown stories that can be shared from generation to generation, American Wordsmiths recruits highly skilled writers to write the stories of everyday people as if they weren't everyday people.
Headquartered in Cupertino, CA, Apple Inc. is an international technology company that manufactures and sells online services, computer software and electronics. Products include iTunes and iPhones.
Media Contact: Areese Woodson, woodsona004@gmail.com, (702) 416-7072