Intuitive Surgical and PRISYM ID Discuss How Integrating Labeling with SAP Gives Label Content Integrity and Control
Join Intuitive Surgical and PRISYM ID for this 60-minute webinar on how to successfully integrate SAP with your label lifecycle management solution to accelerate your business processes through end-to-end automation.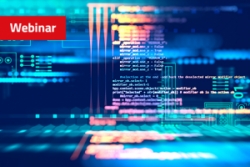 Boston, MA, February 21, 2018 --(
PR.com
)-- It's Not Just Information on a Label - It's Integrated Data Management
For the label designer, creating the layout of a medical device or pharmaceutical label is just part of the story. The content required to populate the label including images, static information and production related data can come from a variety of sources, across different applications, under the control of multiple functional users.
The story doesn't end with content; the need for approval during label design, for the data itself to be approved, for controlled printing and reconciliation of printed labels – with secure audit and tracking at every step – makes managing end-to-end production label printing a complex and time-consuming task.
Global technology leader in minimally invasive robotic-assisted surgery, Intuitive Surgical, joins the panel to discuss why seamless integration across the label landscape is essential to ensure accuracy and efficiency. Integrating your labelling solution with SAP and other production-oriented applications ensures that data used for production labels is automatically synchronized with up-to-date manufacturing information, meaning that you're in control.
The webinar will highlight these key objectives:
· Automated data integration processes, eliminating risk of manual errors
· Centralized label lifecycle management based on a single, compliance-ready platform for easy design, reliable production and cost effective dynamic change management in response to business needs
· Assured data integrity by sharing critical label data from core components of SAP ERP
· Centralized management and distributed production for labels
· Fully automated unattended label production from within SAP ERP
· Support for changing labelling requirements driven by regulatory, supply chain, local language, postponement strategies and organizational profiles
Chris Lentz, VP of SAP Business Development at PRISYM ID will be taking part in the webinar alongside Gyan Agarwal, Supply Chain/Enterprise Program Management at Intuitive Surgical to discuss exactly how you can successfully integrate SAP with your label lifecycle management solution to accelerate business processes through end-to-end automation.
Click here:
http://bit.ly/2DOGLq2
to register now for free.
Contact
PRISYM ID
Monica Birhoata
+44 118 936 4430
prisymid.com

Contact