Small Illinois Company Spends $1.7 Million on Domain Name
A small company in Edwardsville, Illinois buys datarecovery.com in one of the top ten most expensive domain name acquisitions in history.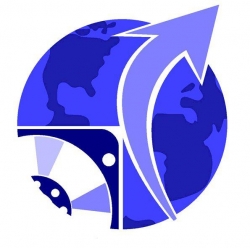 Edwardsville, IL, March 01, 2008 --(
PR.com
)-- In an effort to set itself apart from the growing number of new data recovery companies, ESS Data Recovery Inc. today announced the purchase of the domain
datarecovery.com
.
"Our existing customers know that we're a leader in the extremely competitive data recovery industry because we provide a better service than our competition. It's fitting to have a domain name that reflects that," said Ben Carmitchel, the company's president. "Our existing clients and new clients alike will benefit from easily finding our website when checking on the status of their case, researching information about data recovery, or referring us to a friend."
Since many customers already know ESS's existing domain of essdatarecovery.com, ESS will keep this and simply link datarecovery.com to it.
It is one of the most expensive domain name purchases in history, but what is especially unique is the size of the 23-person company making the purchase. "We're a small team with big ambitions. Every year we have grown steadily, but we are not satisfied- we're ready for a big change" said Ben Carmitchel
Some of the largest domain name sales:
Business.com
$8 million
AsSeenOnTv.com
$5.1 million
Altavista.com
$3.3 million
Wine.com
$2.9 million
Autos.com
$2.2 million
Express.com
$1.8 million
Wallstreet.com
$1m
Rock.com
$1m
Websites.com
$970,000
Drugs.com
$830,000
Formed in 1997, ESS Data Recovery is a worldwide leader in data recovery services and computer forensics. Through its three US locations, it services thousands of clients each year, from Fortune 500 companies to home computer users. ESS Data Recovery provides data recovery from hard drives, RAID arrays, iPods, flash drives, and other forms of media. They can be contacted at 1.800.237.4200 or through their website at datarecovery.com.
###
Contact
ESS Data Recovery, Inc.
Ben Carmitchel
1-618-307-0068
www.datarecovery.com
Ph. 800.237.4200 ext. 253

Contact