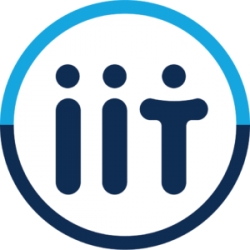 Coral Springs, FL, February 27, 2018 --(
PR.com
)--
iiTherapies.com
, an online telemental health/therapy treatment service, announced that they will be hosting a free Post Traumatic Stress Disorder (PTSD) seminar for the families impacted by the recent mass shooting at Marjory Stoneman Douglas High School, in Parkland, Florida. Licensed psychologists and and licensed mental health counselors specializing in trauma therapy will appear via the iiTherapies online platform to share knowledge and tools for overcoming trauma, Tuesday, February 27th from 6:00pm - 8:00pm at the Coral Springs Center for the Arts, located at 2855 Coral Springs Dr., Coral Springs Florida, 33065. The goal is to empower all of the families who have been affected by the recent tragic events so that they can identify and address trauma symptoms within their children.
Trained, licensed therapists will explain the important distinctions between Acute Stress Disorder (ASD) and PTSD, how to identify the symptoms, and how it affects their family. Parents will learn how to communicate with their children about the event and how to address different levels of anxiety about returning to school.
On the creation of this free PTSD Seminar, iiTherapies Founder and CEO Ruth Swissa said, "We wish to share the knowledge and tools for overcoming trauma and to empower all of the families that have been affected by the recent tragic events at MSD High School so that no one feels helpless or alone in our community."
This event is free and open to anyone who would benefit from the seminar. Registration is encouraged, but not required, at
iiTherapies.com/msd-event/
.
About iiTherapies.com: iiTherapies is a national online therapy platform based in Broward County, Florida. Founded in 2017, iiTherapies provides affordable, convenient and secure access to quality therapy via text message and video chat subscription packages. Through their "Client Match" assessment process, iiTherapies pairs clients with licensed psychologists and therapists that specialize in specific treatment areas to ensure the client has a better overall experience and achieves positive results from their online therapy.