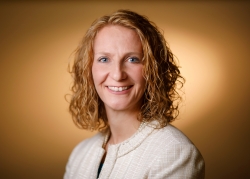 Knoxville, TN, March 07, 2018 --(
PR.com
)-- Coulter & Justus, P.C. announces the promotion of Susan Beavers to Principal effective January 1, 2018.
The Principal position at Coulter & Justus, P.C. represents the highest level of accomplishment and technical service responsibility. This distinction also recognizes Susan for her experience, expertise, and service to both clients and the firm.
Susan serves clients in various industries, including retail/wholesale, manufacturing, and healthcare. She has extensive experience in nonprofit organizations and single audits. Susan joined Coulter & Justus in 2001 and has over 20 years of accounting experience. She received both her Bachelor's and Master's Degree from the University of Montana, Bozeman and is an active member of the American Institute of Certified Public Accountants (AICPA) and the Tennessee Society of Certified Public Accountants (TSCPA).
About Coulter & Justus, P.C.
A Knoxville based CPA firm with 13 Principals and over 60 team members, Coulter & Justus provides accounting, audit and tax services to clients throughout East Tennessee and in several surrounding states. Formed in 1993 when Sam Coulter and Ron Justus purchased the Knoxville office of Ernst & Young, the firm now offers international tax and financial reporting experience and serves clients involved in specialized industries such as healthcare, mining, government contract, restaurant and wholesale/distribution. Additional information about Coulter & Justus, P.C. is available at www.cj-pc.com.