Off The Chain Radio Show with Host Yvonne Mason on Blog Talk Radio
Off The Chain Radio Host Yvonne Mason has reached new heights in her listening audience.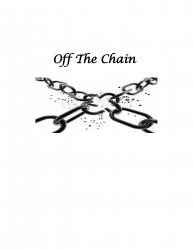 Port Saint Lucie, FL, March 08, 2018 --(
PR.com
)-- Radio host and author Yvonne Mason has reached new heights with her radio show on Blog Talk Radio. Her show Off the Chain which is not yet two years old has reached a listening base just on the show itself of over 100,000 listeners. This show is heard in over 100 countries. It is also heard in podcast form on iTunes, YouTube, podcast.com, podcastgarden, mixcloud, soundcloud, fm.com, tuneinradio and recently has been added to iheartradio under Southern Chats with Yvonne Mason as well as Off The Chain. When the numbers are added from the podcasts, Ms. Mason's listening base is reaching 200,000 plus listeners.
Ms. Mason, a well known indie author started the show on July 20,2016. Her goal was to interview other indie authors, musicians, songwriters and anyone with a platform. She wanted to give a voice to those who had limited ways to be heard. She has interviewed authors like David Morrell, James Swain, and a host of others.
Ms. Mason has been featured on the Investigation Discovery Channel twice, and on England TV and French TV once each. She is well known for her true crime books as well as several other genres.
Ms. Mason also has her own signature design collection at VIDA.com under Yvonne Sewell where she uses her photography to design unique clothing.
Ms. Mason is always looking for guests and sponsors. For more information you can contact her at offthechainradio@yahoo.com yvonnemason
Contact
Yvonne Mason, Author/Radio Host
Yvonne Mason
770-289-9537
offthechainwithauthorandradiohostyvonnemason.wordpress.com

Contact