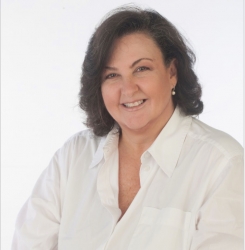 New Milford, CT, March 10, 2018 --(
PR.com
)-- Theresa McSpedon brings over 30 years' experience as top-level Operations Executive to Education without Walls. "We are thrilled that we were able to entice Ms. McSpedon to join Education without Walls," said Lockey Coughlin, Executive Director. "We have grown so rapidly over the last six years. It is time for our administrative operations to match the incredible academic work we provide. Most importantly, Theresa is here to make sure our high-level teaching staff is supported."
Ms. McSpedon's area of expertise is in all areas of operations with a heavy emphasis on customer service areas. Theresa has helped establish and grow international tech organizations, including Bristol Technology, Kenosia Sales & Marketing, Flexi International and Protegrity Inc. Theresa was one of 6 women in the State of Connecticut to receive Connecticut Technology Council's Woman of Innovation award in the field of software. Ms. McSpedon's responsibilities at Education without Walls include financial operations, IT, HR, support services, facility operations and facility accreditation.
Ms. McSpedon is excited to be joining the Education without Walls team, "I am joining an already successful, energetic, dedicated team at the perfect time to spearhead their growth into the elementary school and private tutoring markets. I look forward to strengthening organizational structure and processes, so the children, teachers and staff can benefit through enhanced services."
About Education without Walls: Education without Walls is a small independent school which facilitates individualized education in a non-judgmental and supportive environment. Education without Walls currently offers middle school and high school level classes in all academic areas with an emphasis on foreign language instruction and character building. The philosophy of Education without Walls is one of community building, inclusion and flexibility.
Contact Lockey Coughlin
Telephone 860-350-3006
Email educationww@aol.com
Website www.educationww.org