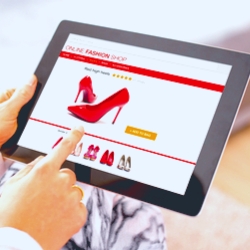 New York, NY, March 20, 2018 --(
PR.com
)-- There are many vendors nowadays that sell different types of products in various price ranges, and as most people know, not all of them are quality items. This is especially true with online products that buyers cannot use until they receive them, which leads to fraud or receiving of faulty items.
In order to allow online shoppers purchase only quality products that have been inspected, Yolotech Media Group LTD has launched a comprehensive
Reviews
section for a variety of products.
Extensive Products Reviews on information.com
In order to buy the best products available online, it is not enough to read their technical description, but also how they stand the test of reality. This is exactly why Yolotech Media Group LTD has launched a comprehensive reviews section on information.com that includes only products that have been tested in real life.
The easy-to-use
information.com
website features a variety of products in different categories, such as beauty products (
mascara
for instance), electronics (
microwaves
for instance), home and living (
road bike helmets
for instance) and much more. Each product in the reviews section receives an overall score that takes into account the pros and cons of each item, its durability, its price and many other features.
The reviews also include direct links for purchasing the products, that are also featured in a variety of prices, making it the most comprehensive reviews section to date.
In addition, information.com also features a
deals
section with the hottest product discounts every day, a
finance
section with the most important money tips everyone needs, a
people
search service, a
products
section and a
buzzing
section that includes the latest trending issues.
Information.com newly launched reviews section allows users to save time and money by providing them with the most accurate product reviews in a variety of categories and prices, and also direct links to purchase them.