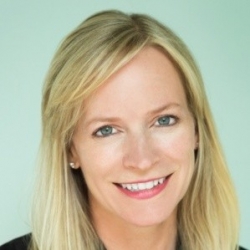 Chicago, IL, March 21, 2018 --(
PR.com
)--
American Homeowner Preservation
(AHP), the world's first crowdfunding distressed mortgage platform, today named DeAnn O'Donovan as its Chief Executive Officer.
She takes the helm from Jorge Newbery, AHP's Founder, who takes on the new role of Chairman. A serial entrepreneur, Newbery founded AHP 10 years ago during the Great Recession, when nearly four million homes were foreclosed upon each year.
AHP offers struggling homeowners a simple modification of their mortgage to stay in their homes. The company has offered consensual solutions to families in 49 states and Puerto Rico. Almost 900 investors have crowdfunded over $33 million to support AHP's efforts.
In conjunction with O'Donovan's appointment, the company has also announced a new chapter in its growth, launching a national mortgage servicer, AHP Servicing.
"After a year of canvassing for a veteran financial services leader whose values align with our mission, I knew that DeAnn would be a remarkable fit as our next CEO," said Newbery
"I couldn't be more excited to join AHP and launch our servicing business at this pivotal time in the company's history," said O'Donovan. "I've had the opportunity to get to know AHP's founders well and believe their ten-year history and financial stability provide the building blocks for growth. Establishing an in-house servicing operation is a natural complement to the company's business in purchasing and repositioning past-due residential loans. This will allow us to have closer contact with our borrowers as we seek consensual solutions that work for our investors, our borrowers, and communities nationwide."
O'Donovan previously served as the Executive Vice President & Chief Administrative Officer of Wintrust Mortgage. In this capacity, O'Donovan oversaw its corporate functions, and established Wintrust's centralized residential loan servicing and default loan servicing departments. Prior, she served as Senior Vice President of the Purchased Asset Division for Wintrust Financial Corporation, managing the First Chicago Bank & Trust portfolio acquired from the FDIC.
O'Donovan previously served as the Senior Vice President, Special Assets Division of Standard Bank. She has held a variety of senior leadership positions in banking, financial, real estate acquisition, and asset management.
Contact: Brandi Walsh, Marketing Manager
American Homeowner Preservation
BWalsh@AHPFund.com