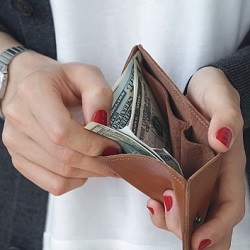 Wilmington, DE, March 27, 2018 --(
PR.com
)-- Many aspects of day-to-day life are run by people's financial status, and it is no wonder as money controls almost everything in the world. Despite the great effect of money on life, some people find themselves struggling to make ends meet and others do not know how to manage their finances.
In order to help people understand the different financial aspects of their lives, information.com, owned by YoloTech Media Group LTD, has launched an extensive
Finance
section with all the relevant topics having to do with money.
Getting to Know the American Economic System
The economy in America has many different aspects that affect people's lives in every phase. From purchasing a home by signing a mortgage through paying taxes every year to planning a retirement, it is imperative to know how to handle money according to US laws and guidelines.
The comprehensive finance section on
information.com
helps website users stay informed on all the most important financial aspects of life in order to keep all things having to with money in line.
The section includes tips on how to manage money, how to plan a budget, how to increase monthly income, pay taxes, pay off loans and much more.
Alongside the finance section, users can also enjoy the extensive
reviews
section on the website that offers all the best online products, a
deals
section with all the latest online sales, a
buzzing
section with everything tending in the America, a
products
section and even a
people search
directory.
Handling money the right way is crucial to all aspects of life, and with information.com's comprehensive finance section, users can find out everything they want and need to know about managing their finances.