Stellar Scholars' World Class David Reinstein Has Arranged His Anthem for Israel for Strings, French Horns, Guitar, and Violins in a Fortissimo Performance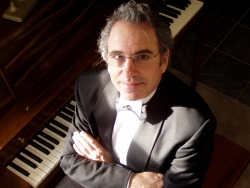 Detroit, MI, March 29, 2018 --(
PR.com
)-- Stellar Scholars' David Reinstein has polished his musical masterwork, Anthem for Israel Live Read StoryTube on YouTube for a concert performance. New York City's Lincoln Center and Carnegie Hall as well as Detroit's audiences at Orchestra Hall are in for a night to remember.
Lauds Stellar Scholars President Ashley Sword said:
"We could not be prouder of David. Anyone who has listened to his StoryTube lively KLICK KLOCK on YouTube live read with my presentation is in for an absolute treat! David has pulled out all the stops in its world class debut. His Anthem for Israel is a superlative tribute for Israel which we and our celebrity and regular loyal Scholar listeners hope sincerely will become the country's 51st star on our Grand Old Flag as George M. Cohan would call it! David will step on stage and flourish his baton for strings (with first violinist Harry Hovakasimian), french horns, guitar, piano and drums for audiences."
Music is just one of the several gifts Stellar Scholars relishes in showcasing, which includes the very popular Country Music stylings of Dee-troit's Paul Lubanski and Johnny Johnson as well as multi-talented Catherine Grimshaw.
"Plus our now-famous, exclusive StoryTube live reads on YouTube which are driving our sister sites Stellar Romance and Saints and Scholars to doubling our eagerly anticipated page visits on YouTube in an astounding ten months!" said Ashley.
Moreover, the Stellar Scholars has their Wild Golf (Wilderness Golf) Bettie Page Charity Open for Breast Cancer Survivors coming next month.
"And I'd better mention our two new Stellar Novellas! I guess we've earned that nickname Women and Men of Wonder and we have our much appreciated following and YouTube to thank for that," said Ashley.
Contact
Stellar Scholars
Frank Dattilo
313.228.5654
www.stellarscholars.net

Contact