Horizon Health Fund Goes Live at Health First
New Patient Financing Option to be Offered to Health First Patients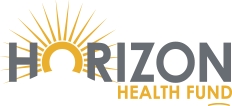 Durham, NC, April 03, 2018 --(
PR.com
)-- Horizon Health Fund is proud to announce a partnership with Health First, a four-hospital integrated healthcare system based in Rockledge, Fla. Health First will now offer its patients the Horizon Health Fund financing program as a payment option to help manage their out-of-pocket costs. Their patients now have the opportunity to make payments over extended terms with the peace of mind that they have the ability to meet their out-of-pocket commitments. They will also be able to add future health care costs from Health First facilities to their account at Horizon Health Fund. The Horizon Health Fund program is simple to understand and has no credit check or credit scoring along with no late payment or prepayment penalties.
"We are very excited to add Health First to our customer base. Health First is a leading provider along the Space Coast. There is a real need to offer a program with extended terms to those patients that currently have high deductible plans," said Tony Mary, executive VP at Horizon Health Fund.
Patient financing is an affordable way to offset rising health care costs. Insurance companies continue to place more responsibility on their customers with higher out of pocket costs every year. Hospitals needed an outlet for their patients to have time to pay these balances without waiting months or years for their payments.
Horizon Health Fund, whose parent company is Professional Recovery Consultants, Inc., is based out of Durham, NC and has been in healthcare receivables for nearly four decades.
"It is our goal to give patients easier access to healthcare and affordable options to pay at a manageable pace," Mary said. "We know Health First is committed to improving the health of their community and by partnering with Horizon Health Fund, they are taking yet another step in that direction. We are looking forward to being a benefit to Health First and their patients."
About Horizon Health Fund
Horizon Health Fund (HHF) specializes in patient financing for hospitals and large health systems. HHF has over three decades of operational experience in working with hospital receivable and is highly patient-centric. The HHF program is designed to fit the patient's budget and can be easily implemented at the participating hospital or health system by using our advanced technology. HHF also maintains the highest-level compliance.
HHF offers patients several options to pay their bill. Starting with an interest-free option and ranging up to 48 months. HHF funding to the hospital occurs after the patient has signed the credit application and made the first payment to HHF.
Contact
The Department of Marketing
George Wallace
919-256-3793
https://www.deptofmarketing.com/

Contact