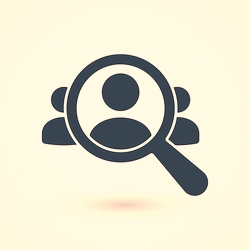 New York, NY, April 10, 2018 --(
PR.com
)-- Over the past few years, the issue of personal safety has been under a spotlight with the boom of social media websites that allow people to meet each other. In many unfortunate cases, meeting new people, both online and offline, led to one of the parties being hurt by a person they did not know well.
Getting accurate information about people can help avoid dangerous situations, and GoLookUp's
Background Check
service allows to find such information quickly and easily.
Complete Background Check Service on GoLookUp
Background checks in the United States include running a person's name through data bases in order to find details about their past, such as
criminal records
, traffic violations, contact information, birth records and more.
Many of these records are
public records
, which allows people to search for them and find information about people all across the United States. conducting such a search by going to the authorities and offices where they are held is time consuming and difficult, and this is why
GoLookUp
has set up an advanced and quick background check directory for its users.
The directory scans billions of public records based on a person's first name, last name and state of residence and provides an accurate report with his or her records. This search can help users find out if the person they met in real life or online is telling them the truth about themselves, or if they are lying for whatever reason it may be.
In cases where a person has not provided his full name, GoLookUp users can conduct background check using the website's
people search
directory,
reverse phone look up
or
reverse address
search that provide report within minutes.
Meeting new people may be dangerous and lead to fraud or injury, and in order to prevent such situations, GoLookUp is providing users with a
complete background check
service for people all across America.