FreshFeet Spa Company Introduces Plant Based Gel for Eliminating Feet Perspiration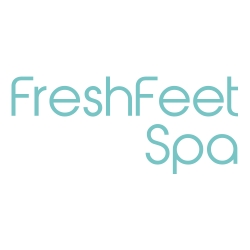 Philadelphia, PA, April 11, 2018 --(
PR.com
)-- FreshFeet Spa LLC based in Philadelphia, Pennsylvania, introduces their plant-based gel intended to eliminate feet perspiration. The product is manufactured in the USA, but will be offered in Asia first.
FreshFeet Spa plant-based formula contains black tea leaves, lavender extract, and calendula.
Black tea is rich in tannic acid, which works as powerful astringent and deodorizer. It helps in reducing the amount of odor, caused by perspiration that feet produce.
Lavender extract kills bacteria, thus helping with the unpleasant smell. It is known that lavender has antioxidant and antifungal properties that are effective in treating foot odor.
Calendula extract has tonic and anti-inflammatory properties and also assists in soothing and softening the skin.
FreshFeet Spa main benefits include:
1. The gel helps in eliminating feet perspiration and the resulting unpleasant odor.
2. It provides soothing and softening effect.
3. Suits both men and women.
The product is packed in 50 ml tube and if applied twice a day it will be enough for 2 - 3 months. According to product's description, the gel should be applied on clean and dry skin.
Thailand, Vietnam and Philippines will be among the first countries where the product will be released for sale. Within couple of months, FreshFeet Spa gel will be introduced in Europe and South America.
Contact
FreshFeetSpa LLC
Isabelle Morgan
302-319-9302
www.freshfeetspa.com

Contact