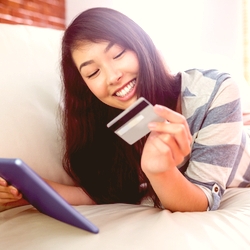 New York, NY, April 16, 2018 --(
PR.com
)-- In the fast paced world of the 21st, people do not always have time to do the things like they were done before our day and age, like shopping. Nowadays, going to different stores, comparing the price and quality of different items and deciding on which one to buy is time consuming, which is why people turn to online shopping.
In order to allow people to enjoy quality products that are sold by legitimate online vendors, information.com has set up a comprehensive
Products
section with items from various categories.
Shopping
with Ease at information.com
Shopping for products at an online store can be risky these days because there are online vendors that sell faulty merchandise and even commit credit card fraud. In addition, the quality of certain products is very low, and the only way people find out about it is when they receive the items they purchased online.
Information.com has launched and extensive and accurate products
reviews
section that includes only quality products that are sold by known vendors. Each product includes not only a price tag and a link to a purchase website, but also reviews written by reviewers that have tested the products and wrote about them.
Each product is rated based on its performance, its price, its durability and other criteria that help the website's users find out everything they need about it.
In addition to the products section on information.com, the website also features a reviews section that compares products from different categories, a
people search directory
, a
deals
section for discount shopping, a
finance
section for money and career advice, a
personal loans
section, an
unclaimed money search
and a
buzzing
section.
Shopping online can be risky, but with the right information and accurate reviews, people can purchase quality items and enjoy them whenever they need.