Swan Island Networks Announces TX360 Analyst Suite
SaaS company launches latest tools for enterprise security analysts to curate intelligence, provide alerting services, and collaborate.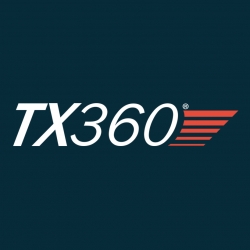 Portland, OR, April 17, 2018 --(
PR.com
)--
Swan Island Networks
, a leading provider of cloud-based situational awareness, announced the launch of their new TX360 Analyst Suite, delivering advanced curation and alerting capabilities to enterprise security analysts.
This new product supports intelligence analysts and Global Security Operations Centers (GSOC's) by providing advanced analyst tools for aggregation, curation, and distribution of intelligence. TX360's Analyst Suite serves as a foundation for robust intelligence monitoring and alerting programs.
"We have built our Metropolitan Resilience Network around the TX360 real-time situational awareness platform, and now have over 400 credentialed organizations from the NY/NJ/CT Metro area," said Bill Raisch, Director of NYU/INTERCEP. "TX360's ability to harness both open source and internal information feeds, combined with its ease of use and affordability make it a very robust platform - one that we are in the process of launching in over 120 global cities."
The TX360 Analyst Suite provides advanced analyst tools enabling corporate security and operations teams to:
· Identify Impacted Assets at a glance
· Automate the delivery of real-time alerts to clients and colleagues
· Curate alerts including geospatial tags and incident types
· Streamline the analysis of multiple intelligence streams, copy events to multiple channels, and share directly via email
· Share and collaborate with teams around intelligence curation and dashboard visualization
TX360 helps security and operations teams identify, prioritize, and respond to the most critical emerging risks and threats with a full suite of cloud-based situational intelligence management tools. Pre-loaded with over 1000 Intelligence Channels, as well as templates to create new Channels from a variety of web, internal and social media sources, TX360 offers a powerful engine for delivering highly targeted intelligence to clients.
"Situational awareness is critical to an Enterprise Risk Management strategy," said Pete O'Dell, CEO of Swan Island Networks. "TX360 is easy to deploy and use; it can combine many disparate information sources and internal applications into easily shared and actionable intelligence."
As an easy to use, highly scalable solution, TX360 can be configured to fit the needs of any size organization, from a single person security intelligence team – to a multi-national enterprise with locations around the world, needing global alerting, brand monitoring and surge response resources. TX360 is highly affordable, with pricing starting at $1000/mo. TX360 is also available as a white label solution. For more information, visit
www.swanislandnetworks.com.
About Swan Island Networks
Swan Island Networks, Inc. is a software-as-a-service (SaaS) company that has developed innovative software platforms that deliver trusted situational awareness and threat intelligence services. Since 2002, Swan Island Networks has been at the forefront in providing real-time situational awareness and intelligence solutions for enterprise and public sector customers. Swan Island's TX360 service is a highly secure cloud-based platform for managing the integration, display and sharing of critical real-time information, supporting virtual Global Security Operations Centers (GSOC as a Service) and security and operations teams around the world. For more information, please visit swanislandnetworks.com.
Contact
Swan Island Networks, Inc.
Juli Morse
503-796-7926
http://www.swanislandnetworks.com

Contact